A portable power bank is one of the most necessary items you can possess in today's world. From the moment we are up in the morning we are glued to our phones. Whether use it for entertainment, business or simply to keep in touch with our social lives, our phone is basically always in use. So it is no surprise your phone will lose its battery power before you are done with the better part of your day. And you are not always in circumstances to plug in your charger. Herein comes in your power bank. They are tiny, portable, easy to use and can be lifesaver in emergencies. If you are looking to invest in a power bank then no look no further than Pluto Wireless Portable Power Bank.
Made in Barcelona this stylish gadget manufactured out of high end materials might as well become the latest craze among tech junkies. It is revolutionary in nature having been made wireless and looking like the cutest powerhouse you can own.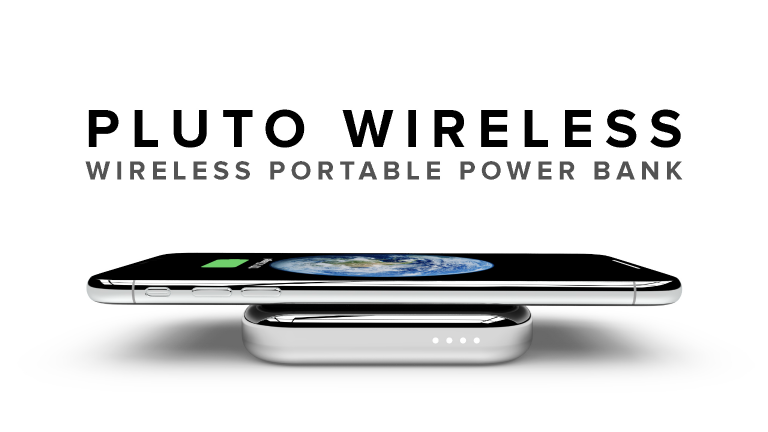 Here are some features to help you realize why it is a must for you to own this gadget:
The Pluto Wireless is Qi enabled and has been manufactured and designed to work perfectly with the latest Qi technology. Qi is basically the technology of wireless charging that is used by new and improved gadgets to wirelessly transfer energy to various electronic gadgets via the process of electromagnetic induction.
It supports the charging of the most popular mobile phone brands available in the industry. These include Samsung Galaxy, Sony, Google Nexus, Nokia, BlackBerry, LG and ofcourse iPhones.
The Pluto Wireless performs extraordinarily in terms of fast charging. The average time it takes to charge any cell-phone regardless of the model is only 2 hours. Within 2 hours it will reach its full 100% capacity.
To make matters way simpler, your device can be charged through your phone cover as long as the material has a thickness of 3mm only. This is exceptionally handy since you don't have to pull apart your cover each time you need to charge your device.
The gadget has been beautifully designed with a premium aluminum body and sports a luxury wool-blend cover to make the device a very attractive look. It has also been built screw-less to give it a unique and elegant look.
Since the device is so petite and slim that it makes for a very portable gadget that can be taken along with you virtually anywhere. And since it ultimately becomes a device that you rough use, it has been made with extra precaution to make the device as durable as possible.
The Pluto Wireless comes in different colors so that you can choose the model that catches your fancy and matches your personality.
The package the appliance comes in is biodegradable and made of recyclable material so as to keep our planet as healthy as it can be.
Also as a special treat for the consumers, the Pluto Wireless will come custom made to you with your name engraved on its shiny surface.