The BricksPower Wireless Charger has become a very popular product on Kickstarter, having made its goal in a little less than two days. People can still pledge to the campaign to get a product at a discount. The campaign is also working to help get more items designed for future sales.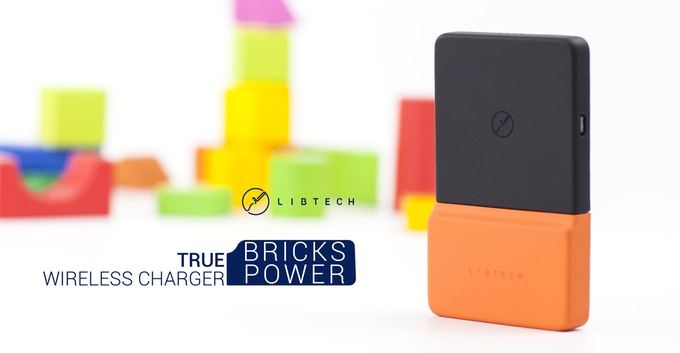 The charger works in a wireless manner, but it is different from other wireless chargers in one way. While a traditional wireless charger has to be plugged into a wall to create power for phones, the BricksPower unit will affix itself directly onto the phone itself.
The charger works with a Nano-suction feature that applies itself onto the phone quite well. A series of small suction cups are included to produce a sturdy grip. This keeps the charger on the phone without it being at risk of slipping off.
The device works quickly to ensure the phone it is attached to can be powered up quickly. The simple organization of the BricksPower charger makes it a standout choice for many needs.
Compatibility All Around
This unit works on many mobile phones. It supports the iPhone X, 8, and 8 Plus models. It also works on many Nokia, Samsung, and HTC models.
A wireless charging receiver may also be ordered to allow the BricksPower unit to link up to devices that require extra help for getting a wireless link ready. These include devices like earlier versions of the iPhone and older Samsung Galaxy models.
Easy to Manage
The battery charger can be charged up on its own through a standard USB connection. This ensures that the battery will charge up all the way in moments. The BricksPower unit is 2400mAh in capacity, thus providing plenty of space for handling a phone in moments.
Other Features
In addition to working well for mobile devices, the BricksPower battery charger can work as a desktop wireless charger. The body also makes this work as a phone stand, thus allowing the user to handle video calls on this without worrying about the battery being drained while in use.
Comparison
Brickspower Wireless Charger stands out from competition with Belkin Wireless Charging Pad, Mophie Charge Force Powerstation Mini, Anker PowerCore Slim  5000 Portable Charger, Mophie Juice Pack iPhone 7s. It has better features among these chargers.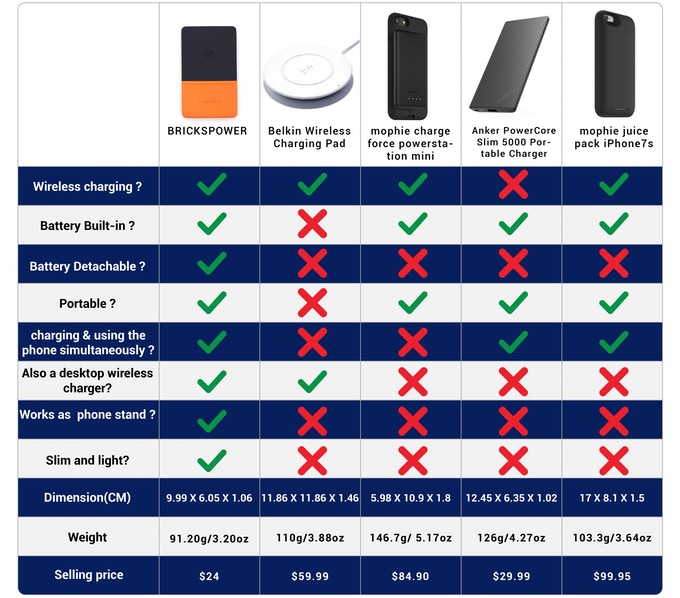 Future Plans
The Kickstarter campaign for the charger has become popular to where more functions are expected to be added. A separate high-capacity model is looking to be designed for future sale. A wireless car charger add-on and a water transfer pattern battery option are both looking to be produced for the future. The extensive variety of additional features that are anticipated for use will add to how well this may work for many charging needs that users might hold.
The versatility is reflected in the design of the charger. The brick-like design is symbolic of how this can work in many forms to produce a great arrangement. This adds a nice tone for all to use.
People looking for a device that can help them with charging up their phones can see what the BricksPower charger has to offer. This is an outstanding product that will help people with getting their phones charged from anywhere.
Source – https://www.kickstarter.com/projects/349007245/brickspower-first-ever-true-wireless-charger-on-th