Global Positioning System or GPS is an amazing invention that can turn out to be a lifesaver in bad circumstances. With GPS you can find your way out if you get stranded somewhere alone. It's a must-have gadget for hikers, campers, travelers especially. There are a lot of GPS devices, with each having some specific features that differ them from each other. One such device is Found GPS.
Found GPS is created by PebbleBee and billed as the world's longest lasting global tracker. Found GPS uses a low-energy bandwidth which doesn't use up much of its built-in battery. As a result, the rechargeable 350 mAh battery can last up to a maximum of 12 whole months over one charge. The battery life depends on what mode is the tracker used in. There are two tracking modes; active track and passive track. In the passive-track mode, the tracker stays inactive until you want to activate it. It always stays connected but only tracks when you want it to. In passive-track mode, Found GPS can last 12 months of usage. In active mode, gps tracker is tracking all the time as long as it isn't manually turned off. Even in the active-track mode, Found GPS can last one whole month. Thus, there is no need of worrying about your GPS running out of battery when you need it. The battery can be recharged with any regular USB Type C cable.
Found GPS does need a cellular network to work but does not need an internet connection. You do need a GPS plan for it to work though. You can either use the free plan or upgrade to the Free Plus plan which has several benefits.
It uses long-range Bluetooth for closer locations that are within the range of 1000 ft (0.3 kilometers). The LTE-M cellular connection is unlimited in terms of range.
Found GPS is useful for locating lost items, parked vehicles, parked bicycles etc. It is also useful for taking care of kids and pets. With Found GPS you are provided a collar attachment which can be worn by pets. Any person, animal or thing in possession of the tracker can be tracked with the help of Found GPS app. The app keeps record of last known location of the device and shows you its most recent location.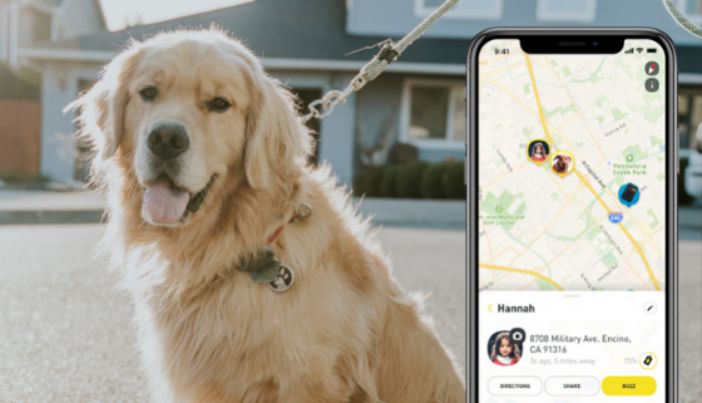 Found GPS also sends left-behind notifications through the app in case you forget your luggage containing the tracker behind. Found GPS has another feature that can be really helpful in case of lost luggage, child or pet called Crowd GPS. You can tag the lost object on the app and share it with the rest of the community that uses the app. Once any user comes across that lost object, their Found app will notify them. It makes finding things easier as there are multiple users that help in finding the lost.
Found GPS has an LED indicator on its surface that sends out light alerts. It also sends out an audio alert with a loud buzzer whose volume can be controlled as per preference. The body's material consists of ABS polycarbonate and an anodized aluminum frame. Found GPS also offers IPX6 rated water resistant. It weighs just 28 grams and easy to carry even in a pocket.
Source – Indiegogo