Interesting and useful finds from Internet world.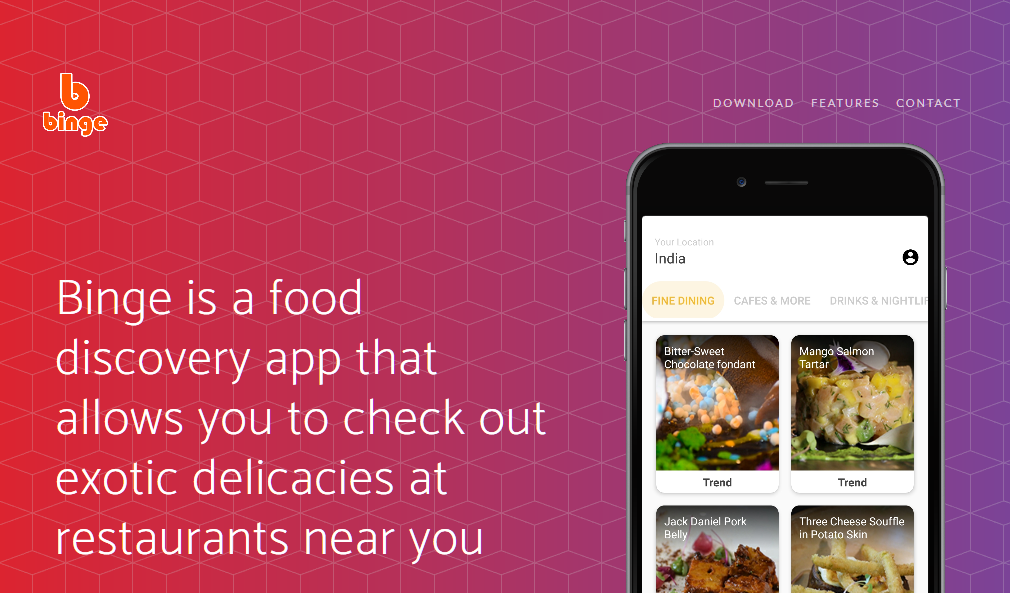 Binge
An app to discover exotic food at restaurants near to you.
Link – http://binge.digital
fman
fman is modern, fast, beautiful and extensible file manager.  It is available on Windows, iOS and Linux.
Link – https://fman.io
Coinwoke
Coinwoke provides real-time crypto currency. It is alternative to coinmarketcap.com. There are apis for developers to build app.
Link – https://www.coinwoke.com
Milanote
Online tool for for creative people to plan creative projects. It is kind of Evernote alternative, specifically catering to creative people like designers, marketers, photographers and more. Put your ideas, research and notes at one place and collaborate with others.
Link – https://www.milanote.com
Wildlink
Share your favorite products with friends and family and earn money when your shared link results in sale. Share Wildlink on Facebook, Twitter, WhatsApp, email, text message or wherever you like.
Link – https://www.wildlink.me
indelve
Online service to find micro influencers from your customer and boost sales. It is available for Shopify, WooCommerce, Magento and Mailchimp.
Link – https://indelve.io
Abot
Abot is tools for getting anonymous feedback messages or conduct polls and surveys for Slack teams.
Link – https://abot.app
PayBear
PayBear is cryptocurrency payment gateway. Accept multiple cryptocurrencies in your store with easy integration. Supports 7 currencies Bitcoin, Litecoin, Ether, Bitcoin Cash, Dash, Bitcoin Cash, Bitcoin Gold and more.
Link – https://www.paybear.io
Cryptobuzz
Cryptobuzz is online snetiment analysis tool to find current sentiments of cryptocurrencies. It gathers data from Twitter and internet and analyses sentiment using IBM Watson.
Link – https://cryptobuzzapp.com
SiteGuru
Online tool to find SEO issues on webpages and fix them. Also find out slow loading pages, suboptimal meta tags, invalid HTML, broken links and more.
Link – https://www.siteguru.co
WorkonFlow
WorkonFlow is project management and communication tool combined in one package. Manage project and business from single place.
Link – https://www.workonflow.com
Trackify
Trackify is Shopify app to optimize Facebook marketing for eCommerce store owners. It simplified running ad-campaigns and creating perfect targeting.
Link – https://www.trackifyapp.com