Nintendo 64 or N64 was the best gaming console when it was launched in 1996. It was even named Machine of the Year by Time. It was also last gaming console to use cartridge as primary storage.
Nintendo 64 also featured two greatest games of all times, Super Mario 64 and The Legend of Zelda: Ocarina of Time. These games are still very popular.
So if you miss those legendary N64 games and want to get your hands on playing these games on Android phone, Windows PC and Mac, you can do that by using N64 emulators.
Though emulators can not provide real fun of playing games on Nintendo 64 device, but they are still good to relive that nostalgic era.
What are Best N64 Emulators?
Here is list of Best Nintendo 64 Emulators to Try
MegaN64
MegaN64 is one of the most popular and fast Nintendo 64 emulators. It is the most downloaded emulators from Google playstore.
It is based on open source project Mupen64+. Developers have made some modification in original Mupen64+ project to improve user interface and performance on some phones like Nexus 4 and Galaxy S4.
Just load your games (ROM) on SD card and run MegaN64 emulator and start playing those childhood games.
MegaN64 provides an excellent option to play all those amazing games again without owning an actual N64 console.
Android Download – https://play.google.com/store/apps/details?id=com.aspieapps.free.emulator
Note: You can download public domain games/demos from www.pdroms.de
Project64
Project64 is actively developed open source N64 emulator. It is available for Android and Windows platform. It emulates environment on Android phone or Windows desktop under you can run real N64 software and play those games like you are playing in original Nintendo64 console. Windows version of emulator is more advanced and polished than Android version.
Project64 download does not include any games. You have to dump your own real N64 games on SD card / USB storage to play games. Alternatively you can play freely available online games like homebrew games. You can provide feedback to developer to improve future versions of best N64 emulator.
Windows Download – https://www.pj64-emu.com/download/project64-latest
Android Download – https://play.google.com/store/apps/details?id=emu.project64&hl=en
RetroArch
RetroArch is true multi platform emulator. It is available across all platforms like Android, Windows, Mac, Nintendo, Playstation etc. It is also under active development.
RectroArch uses a powerful development interface called Libretro, that lets cross-platform applications use rich features such as OpenGL, cross-platform camera support, location support, and more.
It is truly open source project and is free from ads or in-app purchases.
RectroArch is one of the better Nintendo 64 emulator for PSP, Android devices, Windows 10 and Mac, that is getting better with new releases.
Android Download – https://play.google.com/store/apps/details?id=com.retroarch
Windows Download – http://buildbot.libretro.com/stable/1.7.3/windows/
Mac Download – http://buildbot.libretro.com/stable/1.7.3/apple/
PlayStation Download – http://buildbot.libretro.com/stable/1.7.3/playstation/
Nintendo Download (3DS, NGS, Wii Wiiu) – http://buildbot.libretro.com/stable/1.7.3/nintendo/
Website – https://www.libretro.com/
ClassicBoy
ClassicBoy is All-in-One emulator that support multiple systems.
It has support for following gaming systems.
Nintendo 64 ( N64 )
PlayStation ( PS1 )
GameBoy Advance ( GBA )
GameBoy Classic ( GB )
GameBoy Color ( GBC )
NES/Famicom
Sega Genesis
SNK NeoGeo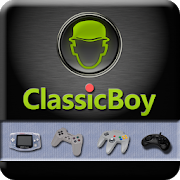 One of the best feature of ClassicBoy is that you can play games by gestures and sensor. This provides a different kind of gaming experience.
There are two versions of emulator, LITE and FULL. Gestures/sensor controller and state loaded functions available only in FULL version. LITE version supports traditional input media such as external joystick and on-screen 2D buttons.
Android Download – https://play.google.com/store/apps/details?id=com.portableandroid.classicboyLite
Mupen64+AE FREE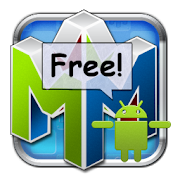 This was the first emulator for Nintendo 64. It has very basic compatibility and there are still problems with graphics, sounds.
There many other projects that uses Mupen64+ as base project to improve upon.
Mupen64+AE FREE project has not been updated since 2014.
Android Download – https://play.google.com/store/apps/details?id=paulscode.android.mupen64plus.free
Mupen64Plus FZ
Mupen64Plus FZ is one of the actively developed Android N64 emulator. It acts as front end to Mupen64Plus 2.5 Nintendo 64 Emulator. It comes loaded with all necessary cores plugins.
It has lots of video profiles, plugins and other settings to fiddle with if some games does not work with default settings.
There is an extensive guide by developer that explains all features and settings in details.
Android Download – https://play.google.com/store/apps/details?id=org.mupen64plusae.v3.fzurita
OpenEmu
OpenEmu is an open source video game emulator on the Mac. OpenEmu makes it really easy to add, browse, organize and play favorite games (ROMs) that you own. All you need is a compatible gamepad.
OpenEmu takes best open source emulation project and combines them in a well polished packaged application with clean interface. It supports popular gaming devices like
PlayStation Dualshock 3 and Dualshock 4
Nintendo Switch Pro Controller
Wiimote and Wii U Pro
Xbox 360 & 3rd party (driver required)
SteelSeries Nimbus
SteelSeries Stratus XL
Horipad Ultimate
Sega Saturn USB
PS3 Neo Geo Pad USB
Logitech series (Dual Action, Rumblepad 2, Gamepad F310/F510/F710)
Gravis GamePad Pro
Retrode (SNES)
N64 Adaptoid
It can automatically map controls of above devices. Moreover a bluetooth or USB game controller will work without any additional software.
It can emulate following gaming systems.
Atari 2600
Atari 5200
Atari 7800
Atari Lynx
ColecoVision
Famicom Disk System
Game Boy / Game Boy Color
Game Boy Advance
Game Gear
Intellivision
NeoGeo Pocket
Nintendo (NES) / Famicom
Nintendo DS
Nintendo 64
Odyssey²/Videopac+
PC-FX
SG-1000
Sega 32X
Sega CD / Mega CD
Sega Genesis / Mega Drive
Sega Master System
Sega Saturn
Sony PlayStation
Sony PSP
Super Nintendo (SNES)
TurboGrafx-16/PC Engine/SuperGrafx
TurboGrafx-CD/PC Engine CD
Virtual Boy
Vectrex
WonderSwan
Website – http://openemu.org/