Interesting and useful finds from Internet world.
Ananas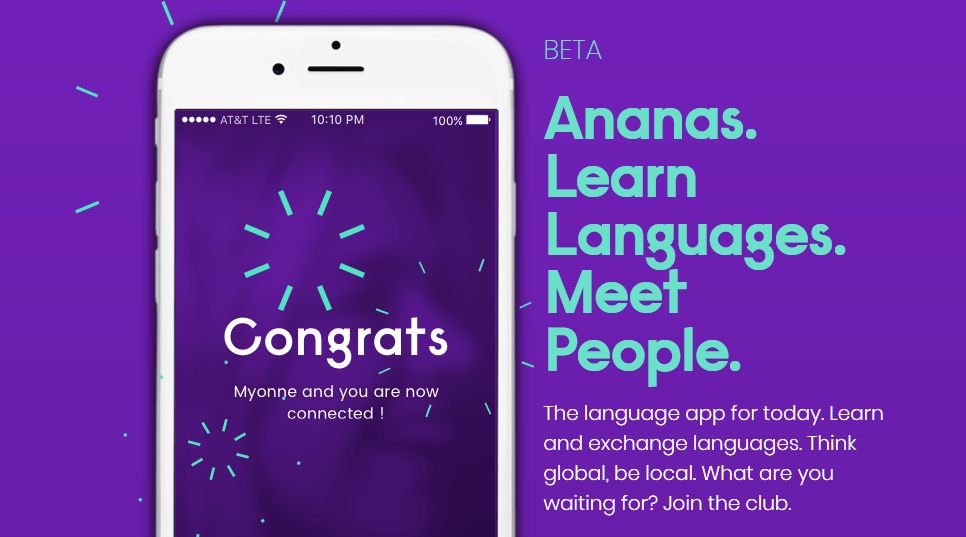 Ananas app helps you connect and meet people who want to learn new language. You can also earn money by teaching your native language. A great social app for meeting new people.
Link – https://www.ananas.club
Countdown+
A customizable countdown app for really important events that matters. Option to count together with friends and family. Makes even private and public event countdown fun.
Link – https://www.countdownplusevents.com
MetaShort
A url shortner tool with option to customize meta data of link. Customize link title, description, add image and do much more.
Link – https://metashort.co
TripPost
TripPost app lets you create trip and share it with other travelers. Let your friend, family and other travelers help you in making your next trip. Also see other similar trips to better prepare your trip.
Link – https://www.trippostapp.com
Tourzan
Tourzan helps you find local trusted guide around world. It is peer to peer market for travelers. Explore local sights with personal touch of professionals.
Link – https://www.tourzan.com
Dartspeed
A cloud-based tool to make website faster. It applies more than 20+ optimizations to website. Dartspeed claims it will make website load in less than 2 seconds which is the ideal load time on mobile.
Link – https://www.dartspeed.com
Titan
Want to invest like hedge fund. Titan app lets anyone invest like hedge fund. Titan invests your capital in stocks owned by hedge funds.
Link – https://www.titanvest.com
Meet Yogi
Meet Yogi is virtual assistant help you in complicated world of investing and become better investor.
Link – https://www.meetyogi.com
monote
Bookmark products that you like. Easily remember products that you want to buy later.
Link – https://www.monote.io
MailJive
A cloud-based service that makes easy to share information from email easy. Any one from organization can share information that is relevant.
Link – https://mailjive.com
GamePanel.io
GamePanel.io is game server management service for die hard gamers. There is 7-dy trial to try it out and get feel of it. It supports gamess like GMOD, Minecraft, MCPE, CS:GO, TF2 etc.
Link – https://gamepanel.io
Wheel of Popups
Wheel of Popups is a cross-platform exit-intent popup to boost sales and conversion rate. It works with Shopify, WooCommerce, Magento and any other platform.