Cleanliness and basic hygiene are relative terms and may mean different things to different people. People these days are very concerned about eliminating dirt from anything that they touch or consume. Some people go to great lengths in order to maintain basic hygiene. This might turn out to be a very tedious task to some people. There is a new product in the market that aims to revolutionize this daily chore.
Sonic Soak is a revolutionary device for cleaning purposes. It makes use of Ultrasonic sound waves in its working. It is the world's first portable ultrasonic cleaner. Ultrasound waves are very efficient in cleaning. They are commercially used in a variety of operations. This is the first such portable product for household applications. Ultrasonic waves shake off the dirt from hard to reach areas of any item.
Sonic Soak generates modulated ultrasonic waves that travel through the water to clean at the microscopic level. So you can "wave" goodbye to dirty and say hello to a genuinely clean load of laundry.
It can easily and efficiently clean the following:
Laundry
Lace, lingerie
Fruits and vegetables
Hand-wash only fabrics
Toys
Jewelry
Silverware
Other hard to clean objects
Sonic Soak is aimed at cleaning what a washing machine can't clean. All this while being less harmful to the environment. It uses 10% of the energy used in regular cleaning operations. Sonic Soak also saves water as it uses less than 2% of the water used in a conventional washing machine. It is very gentle in its function and is perfect for washing delicate items. And unlike washing machine, it is very quiet in operation.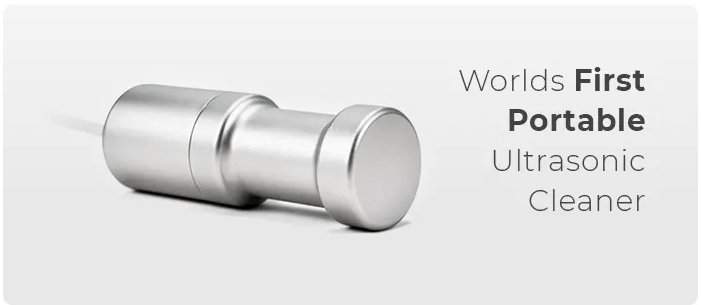 Not only is it functional, but very convenient in several aspects. It is a very small and compact device which is very easy to carry and store. Sonic Soak is made with high quality medical grade stainless steel and is extremely durable. It weighs mere 113 grams and it can work on an AC power supply of 110 or 220 Volts.
It is a very useful product for every household where cleaning is top priority.
More Details – https://sonicsoak.com