pCloud is one of the most secure cloud storage to manage the documents, files, photos, videos online. This cloud backup tool make sure that users get an easy to use comprehensive secure storage on the cloud. You can use this for personal use and for business use.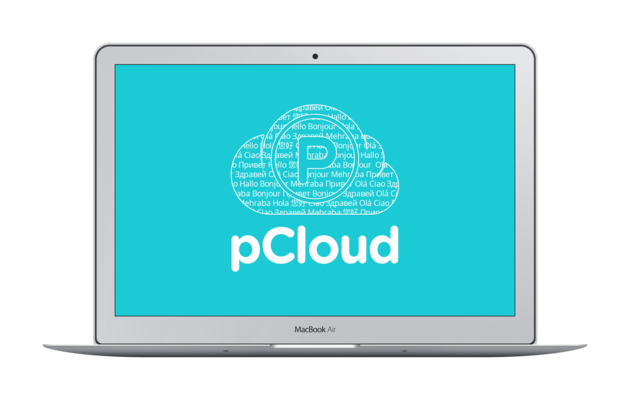 The basic plan starts from the 20GB of space which is available free of cost. For people who need more space, there are premium plans. You can pay monthly, early or for lifetime. You can enjoy either 500 GB storage or a 2 TB storage depending on the plan you are choosing. If you are a business owner then pCloud is an essential and must have tool.
So why use pCloud. The answer lies in security of data. pCloud takes data security seriously and it follows first class safety measures to protect customers data.
Whenever you transfer data to pcloud's server, it uses the TLS/SSl protocol that makes sure that the data transfer is secure. pCloud puts a copy of the data in 3 different secure locations making sure that your data is really safe.
If you are an owner of a company and if you are not willing to take burden of your IT stuff, then pCloud is the right solution for you. You can store, maintain and handle data on the pCloud server with ease.
You can share any files uploaded on pCoud with a link sharing and the sharing is really secured.
You can use pCloud on any mobile device or PC, laptop or anything that can run a browser and all the docs on your server gets automatically synced on your device.
If you are looking for really excellent data security, then pCloud is the place where you want to upload your files. The server gives you option to encrypt every single file that you upload and those can only be opened by you with a pass-code. Unless opened they are secured for sure. pCloud makes sure that none of your data or private codes are compromised and any files or folder shared, uploaded on the server are always secure.
Main Features of pCloud
File Management
pCloud makes managing files on cloud a really task. You can save any number of file or folder on the server. You can search through your files for easy access. And there is no restriction on the file format or the file types and there is an option to filter files by their file format.
File Sharing
pCloud provides multiple options to share files with other pCloud users or other users. You can invite new users to use a file on the server. You can give user an access code but you can make sure that he has limited access to your files. Like he can only view but can't edit anything. This way you will be able to maintain the data security but still will be able to share your work with others. You can also use the comment option on the server to communicate with the other users.
There is an option to even create upload link so that other users can upload files on your pCloud account.
You can even use pCloud as hosting service. It provides a special folder, Public Folder where you can create static html files. You can use Public folder as your image hosting.
Synchronization
pCloud makes sure that your data is always in sync with any device that you log on from. It can sync files from a pc, mini laptop or smartphone or any other device that can run a browser. You can even use the automatic upload option to upload any video or image to the server from your mobile phone. For mini desktop pcs and laptops, there is a separate application, pCloud Drive to perform automatic synchronization.
Multi Device Support
Pcloud has different apps to make it accessible on different devices. It has a web version, mobile version and a pc drive version. For those who loves to use PC or laptop, can use the web version or drive version on PC, mac, laptop. Mobile and tablet users can download apps from play store or apple store. You can even upload songs and listen to it online as a playlist.
File Revisions
pCloud has a nifty feature to track changes in files and restore deleted files. Free users get 30 days of file revisions. Users can revert to old version of files during 30 days period. Premium users get 90 days revision history and Premium Plus users get 180 days.
Integrations
With this function you can connect to any social media website like Facebook, Instagram and Picassa and backup your memorable photos on pCloud.
There is a WordPress plugin to back up complete blog or website with database, media and other files.
Pros of pCloud
Offers free storage upto 20 GB
No speed limitation for upload and download
No size limit for files downloaded or uploaded
Easy management of files with search options
Option to upload the total folder instead of a single file
Can be used from mobile and other devices
Easy sharing of files with users who are not on pCloud
Media file streaming online
Remote URL access available
Supports any kind of file type
Easy sharing on social media
Easy management from any platform and device
Quick access to files and folder which are necessary
Automatic file upload from the mobile devices
Cons
If you want to encrypt your file which you upload on the server, you will need to go for premium plan.
There is no FTP access available.
Conclusion
Overall pCloud provides multiple layer of security for data protection with easy access, simple management and sharing of files. It is a must have tool for anyone having a need cloud data storage. The free account of 20 GB is really good for personal use?
Sign up today and start getting the benefits out of cloud storage with pCloud today.