Interesting and useful finds from Internet world.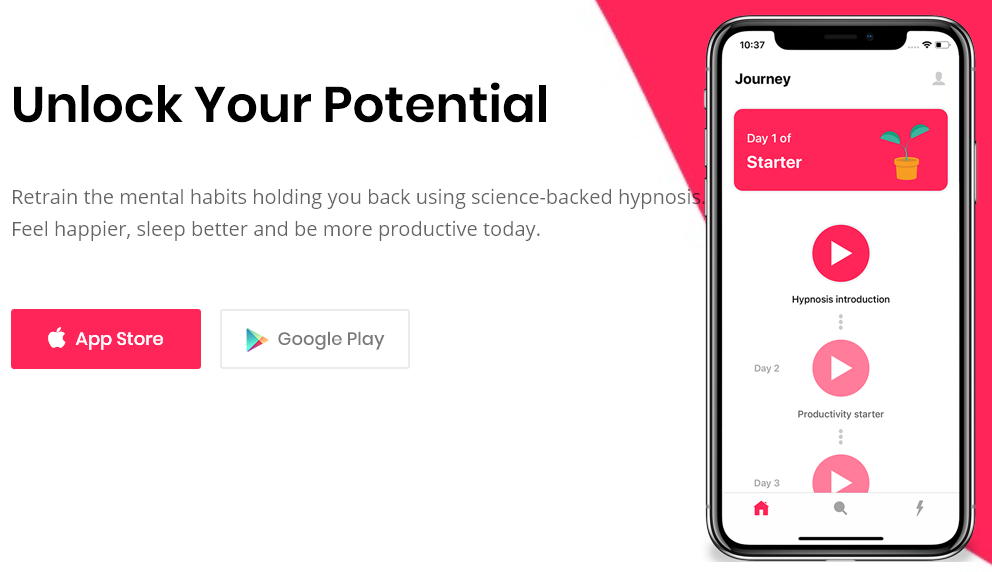 Mindset
An app to retrain ming using science-backed hypnosis.
Link – https://www.themindsetapp.com
Cryptee
Online tool to safely and securely store photos and documents online. No email-id required for registration. It is truly anonymous service.
Link – https://crypt.ee
Transfer.sh
A tool for developers and techies to transfer and share file from command line. You can upload file via curl, wget, Powershell, HTTPie. You can also upload files via browser. Files are stored for 14 days. There is option to encrypt files. It is nice and simple temporary file transfer utility.
Link – https://transfer.sh
Instagram Lite
Lean and light weight Instagram app for those who want to save space on phone.
Link – https://play.google.com/store/apps/details?hl=en&id=com.instagram.lite
Free Piano Online
Simlpe and free online piano to learn piano.
Link – https://freepiano.online
MapPost
Save location specific content and destination places on map for future reading / reference.
Link – https://mappostit.com
Shotsnapp
Tool to create device mockup.
Link – https://shotsnapp.com
b8ta
Discover, try and buy the latest tech products.
Link – https://b8ta.com
Youtube's Picture in Picture
Watch YouTube videos while using other apps on your mobile device.
Link – https://support.google.com/youtube/answer/7552722?co=GENIE.Platform%3DAndroid&hl=en
Confrere
Video calling tool for professionals. Works from Chrome, Edge, Firefox, Safari, iPhone and Android. Good alternative to Google Meet, Zoom or Skype for Business. No need to install any software. Just send a link and start video conference from smartphone or pc or laptop.
Link – https://confrere.com
Itty Bitty
Create small website or snippets contained fully in link. Share it via URL or QR code.
Link – https://itty.bitty.site
MailSwift
A tool to send personalized newsletters and promotional mails through Amazon SES account.
Link – https://mailswift.io
Readlax
Tool to improve reading skills.
Link – https://www.readlax.com/chrome-extension
Soon
Create simple work schedule for team.
Link – https://soonapp.io
DevTube
DevTube lists programming / developer videos from Youtube.
Link – https://dev.tube
Fonty
A simple tool to test fonts on live website.
Link – https://fonty.dizoo.bg
Piio
Optimize images in real time and deliver responsive images to website visitors in real time.
Link – https://piio.co
Tasks for Trello
Turn Trello card into tasklist.
Link – https://chrome.google.com/webstore/detail/tasks-for-trello/cdbbpbodmdnhmbpnnmlpboepefbhiefp
JotURL
URL tracking for shared url.
Link – https://try.joturl.com/now
Stream – UI Kit
Beautiful open source UI kit based on bootstrap 4.
Link – https://htmlstream.com
Apple's SchoolWork App
A set of tools from Apple for students and teachers to make learning fun and effective.
Link – https://www.apple.com/education/teaching-tools
FlowMapp
Online tool for creating sitemap and user flow diagrams.
Link – https://flowmapp.com
Proj.email
Manage project through emails.
Link – https://proj.email
Effective Careers
Get high-impact jobs through email.
Link – https://effectivecareers.io
MeetNotes
Manage light projects and run team meetings via slack.
Link – https://meetnotes.co
Merlin Project 5
Project management tool for Mac and iOS
Link – https://www.projectwizards.net/en
Hop Email
Supercharge your email and be more productive.
Link – https://gethop.com
api.video
Create your own video hosting website.
Link – https://api.video