Finding a good gift for dad can be very difficult. My dad is used to being a provider and will never talk about wanting gifts for himself and instead waits to indulge in a new car or the latest smartphone. Look at this selection of the best gadgets for the coolest guy in the family.
Bluesmart One – Smart Luggage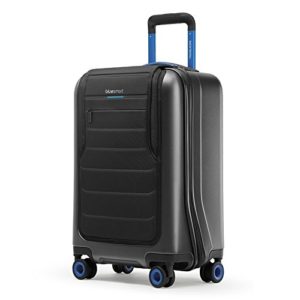 This is probably one of the best gifts someone could ever get for a business man. It's the type of thing they might not get for themselves but would be forever grateful to the person who gave it to them. Originally funded with Indiegogo, the amazing Bluesmart One is a life saver for any frequent traveler. It comes with a battery charger that can be used for phones, laptops or tablets. Additionally this revolutionary luggage has a built-in scale which you can check by just picking it up by the handle and looking up the app's verdict on your smartphone.
Lastly, no more worries about losing or getting your luggage stolen since it comes with a device that keeps track of its location, which also can accessed through the app.
Learn more about this product here: More>>
D3300 – Digital camera + AF-S DX 18-105 mm VR lens
If you had an helicopter father then you know the feeling of having your every birthday and school competition videotaped on what would now be a very useless camera. But now you can indulge your dad's artistic inclinations and love for preserving moments with this amazing gift. Although this Nikon camera is excellent for beginners it doesn't lack on quality. Apart from its light weight and easy-to-learn commands, it also boasts a resolution of 24.2 MP, which is more than what your average old guy needs to start a photography hobby.
Look up now this fancy gift here: More>>
LG Sport Watch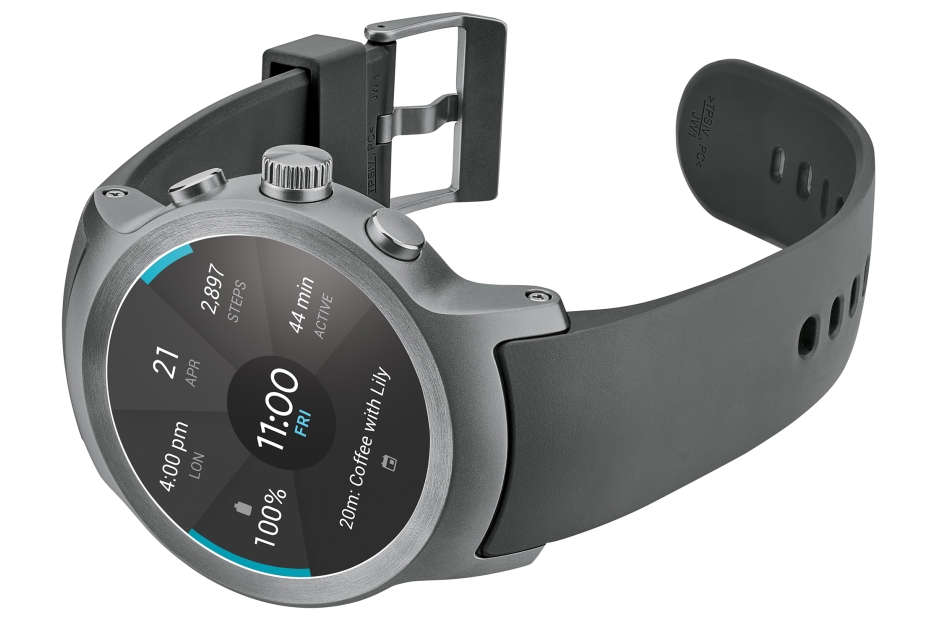 Another treat for the busy and tech loving dad. This amazing watch gives you most of the features you could get from a smarphone but with its elegant design it's definitely an excellent deal for the man who value style and practicality. This means you can call, text and get reminders of your appointments, but all in pretty watch. It is also resistant to water and dust, so you can be sure that it will endure daily use. But one of the best features of this gadget is that it tracks your movements, hence the "sport" name. This will make it easier for your father to keep a daily workout routine to keep himself healthy after work.
Check out all the other features in the LG Watch Sport here: More>>
iRobot Roomba 980 Robotic Vacuum Cleaner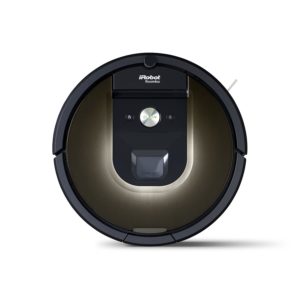 For the clean freak but also busy dad, this will be a life saver. At first glance it might seem like your regular dorky vacuum cleaner but this cute robot can improve your father's house life with no effort. You can forget about stairs or other obstacles since this smart Roomba comes with Visual Localization that ensures it won't fall off or hit furniture needlessly. Besides, its battery will give him 2-hours of use and recharge itself to resume cleaning. No more dusty floors for the dad who lives by himself. Furthermore this smart vacuum allows you to schedule and customize your cleaning preferences in the iRobot HOME app with just a few taps on your smartphone.
Check out this cool gadget here: More>>
Sony PlayStation 4 Pro
Everybody needs some time to lay back and play for a while. Out there, a gamer dad is waiting to have the chance to immerse himself in the amazing graphics and sounds from Sony's PlayStaion 4 Pro. Thanks to its enhanced gameplay most action-packed games will amaze even the casual player. The entire gaming experience is revitalized because of the more realistic textures, colors and depth. This is a sure way to give your father something you could both use to bond over and spend time together
You can buy the best console in the market here:  More>>
Lenovo ThinkPad T470
It's the turn of the business dads. A good laptop can go a long way in making office work (and life) easier. The greatest pro for Lenovo's ThinkPad T470 is its battery life of up to 18 hours. This alone puts it above the competition, but it also has one of the best keyboards around. The sensibility of the keyboard will allow a businessman to type faster than usual. Furthermore, its durability was tested by military and quality checks, so you can be sure it is a great gift and investment.
You can read more about its specs here: More>>
Polaroid Cube+ 1440p Mini Lifestyle Action Camera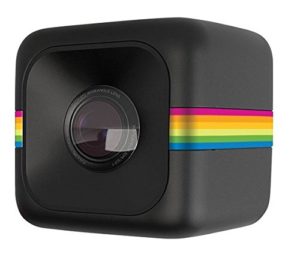 This is an alternative for the more hip and adventurous kind of father. Usually for the younger and more sportsy person, this tiny cube will allow anyone to record great moments. If your dad is into outdoor activities, he will be able to make the most of them no matter the weather since the Polaroid Cube action camera is water resistant and shock proof. Even the clumsiest person will have a hard time damaging this cool gadget. Although it would be good not to submerge this camera into water without the waterproof protection which is sold separately. And that is another great quality of the Cube, the list of accessories is endless and adaptable to any needs. If you give this to your dad on Father's Day he will ask for the accessories on his birthday and Christmas.
You can read more about it here: More>>
Mr. Coffee Smart 10-Cup Optimal Brew Coffeemaker
Coffee is man's best friend. Your dad can say good-bye to your old coffeemaker though, and welcome the future to his kitchen. The Mr. Coffee 10-Cup Optimal Brew Smart Coffeemaker is a long name you will learn to love and never forget. What is it about this machine that makes it so special? Apart from its sleek design and the excellent reputation of the Mr Coffee brand, you can now start brewing cups from anywhere. This means dad can wake up and start preparing his coffee by using the WeMo app, from his bed! If that doesn't scream "DAD" then I've never met one. It can be used by the entire family but surely the man of the house will enjoy the feeling of getting home after a long day at work and just pulling his smartphone to access the app that controls the coffeemaker. This app is free so it's even easier to start getting the best coffee.
You can get it for an amazing price here: More>>
Tile Mate
As you get old, you will start forgetting stuff. That's just how life works, sorry. The good news is that you can make it easier for your father with the Tile Mate. This tiny gadget uses a Bluetooth tracker that can be attached to keys and pretty much anything. You just have to use the Tile app on your smartphone to make sure you never lose your things. The only drawback is that the battery, although it lasts a year, has be replaced and it may be a bit pricey to some. Still it is a great deal for clumsy and forgetful people.
Learn more about Tile Mate here: More>>
Samsung Galaxy S8
Many of the items on this list work better with a smartphone, and why not get your dad the latest in technology? With its latest model, Samsung has gone beyond the expectations of its customers. You can choose the 6.2'' or 5.8'' display and there are three device colors to suit your taste. The screen is one of the widest in the market, and boasts of having one of the best screen materials, this means less cracks and scratches. Moreover it is now the smartphone with the best camera, so if your father enjoys taking the occasional selfie he will make the most of the frontal camera with its 8MP of resolution.
Look up more information here: More>>