Gone are the days of hearing a song you like the sound of but have no way of finding out its name but to hopelessly hum it out of tune to friends and family. Technology has come to the rescue. Today there are a wealth of online services, apps and tools that will identify what song is this whose one line is constantly replaying in the back of your mind. Technology provides us with numerous methods to recognize music including humming or singing the tune to apps that listen and find song instantly. This article will examine the most efficient and user friendly online song finder apps and tools that exist today.
Smartphone Music Identifier & Recognition Apps
Smartphones brought with them the world of apps, and true to the saying 'there is an app for that', there are a number of apps you can use to identify the song you are looking for. They have the advantages of being very user friendly, but compared to a computer they are a quicker tool to be able to whip out when a desirable song comes on. Whilst most people do not have their computer, mini laptop with them constantly, the majority of people do have their smartphones in their pockets. If you do, then a music recognition app may well be the best way to identify music.
Shazam – Music Discovery, Charts & Song Lyrics
Let's start with the most popular app around. Shazam is a music recognizer app that listens to the song playing and will search online to deliver you the name of the song and artist. But it has actually developed a number of other useful tools over the years. It now boasts a background listening option. This will allow the app to continuously recognize music and films without you actually using the app. As an added bonus it will perform these functions without rinsing your battery.  More>>
Soundhound – Music Search & Play
Soundhound is another music finder app that has a lot of similar features to Shazam but also offers a useful additional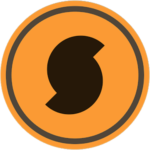 feature. Whilst boasting a user friendly interface and the standard music identifier services Shazam offers, it can in addition identify a tune if you hum or sing to it. This is the only smartphone app around that offers the service and it can be extremely useful if your smartphone wasn't in your hand when heard the song in question.
More>>
MusicID – Identify Music Playing Around You
MusicID is another music recognition app which offers a number of features to help you identify your track. Whilst it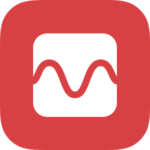 has a lot of similar features to other apps and software its standout feature is its user interface. It really is sleek, easy to get to grips with and looks professional. This music detector app allows you to view the songs lyrics as well when it finds the song. It will also suggest similar songs and where you can find them. On top of that it can give you some information about the artist and album the song is from. So it has some neat, additional features on top of the standard music detection service of hearing a song via the microphone and identifying it. Due to its many features and sleek interface, it is as you might expect not free. However it can be bought from the appstore for $0.99, and may well be worth the purchase. More>>
Desktop Software Tools for Identifying Music Id
There are a couple of options when it comes to desktop software that work as effective tools for music identification. However, on the whole smartphones and websites are probably an easier way to get the job done. But, if desktop software is convenient for you then these are a couple of good options.
Tunatic
Although an old program it still does the job. Once you have downloaded it from the internet and installed it, a small window will appear on the desktop. Just start playing the song in question and click the search button in the window and it will identify the song for you. The downside is that it's relatively slower than apps and the database Tunatic uses isn't quite as up to date as others. More>>
Audiggle – Identify Music using just your PC!
Audiggle is a straightforward to use bit of software that will also identify your music. Once you have downloaded it, it

will appear as a desktop app. Just register for an account (30 seconds), select your input option, most likely your microphone, and then you're away. It works much like Tunatic and on the whole delivers pretty good results. More>>
Online Song Identifier
The simplest way to identify a song if you're sitting at your computer is via one of the many free, online song identifier services. Many have developed well, becoming user friendly and boasting a range of features. Below are some of the best tools.
Midomi
Midomi should in theory be able to identify a song just by singing or humming into it. This is a feature an increasing number of service provides are trying to offer. There has been some difficulty with it being unable to recognize the song from singing. If this is the case, you can usually get better results by humming. More>>
Name My Tune
Name my tune offers a different mechanism to recognize your song. You sing the song to the microphone, then type in
the genre and hazard a guess at its age, input your email address and sit back. Your clip will go into a database where individuals with a vast musical knowledge will have access to and they will hopefully be able to find the song. Once someone has found your song you will receive an email with the track name and artist. More>>
WatZatSong
WatZatSong works very much like Name my tune. The main feature is to sing or hum the song to the microphone. Then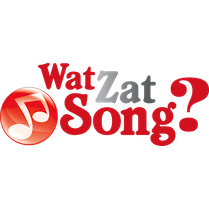 let somebody else take up the challenge of putting up with your singing voice and identifying the song. The only drawback to this site is that you have to register an account, which whilst admittedly does not take long, Name my tune will do exactly the same thing without registration being required. More>>
Audio Tag
Audio Tag offers a slightly different service to assist you in identifying a song. If you had the chance to record a section of the tune, you upload it to Audio Tag. It will run that clip through its database and identify the song and artist. The optimal length of clip is between 15 and 45 seconds. It is pretty effective, but it does have the drawback that you already need a clip of the song and for the best results you need a fairly lengthy portion of the song already. More>>
ACRCloud
ACRCloud is a relatively new service to identify song by music. They have a database of over 40 million songs and use the line 'largest music fingerprint database' to describe their unique selling point. But they also offer a number of features. You can hum or sing to the microphone. You can also share the song immediately when it is identified. Whilst they do have a free trial, you will have to pay for the service when that trial runs out. They claim they can identify your song in between 3-5 seconds on average. They also boast of an above 90% recognition rate, which is pretty good when you consider some of the singing it must have to work through. More>>
Lyrster
Lyrster offers a different service from rest because it focuses on the lyrics to identify your song. If you can't remember the tune, or don't feel confident enough in your singing voice then Lyrster may be the service for you. You just need to remember a few words from the song and it will trawl through 450 lyrics databases to give you a song name and artist. This is a different method from the more conventional services and tools that focus on the actual tune. This method is not to be dismissed though, it is relatively successful and you really don't need much information to get a search going. More>>
Conclusion
Today there are a number of different options worth exploring when it comes to identifying unknown songs. The older method of desktop software whilst effective is perhaps not as convenient as an app or an online website. If you are at your computer the easiest option would be an online site such as Midomi. They are user friendly and give you results promptly. When it comes to a universal best method though, the apps probably win. This is because the apps can be used anywhere at anytime. You are not restricted to having to be at your computer. Often the music you want to identify you hear when you are out and about. So there is no easier way to identify it than to be able to whip out your smartphone from your pocket when the song is still playing. Plus if you are using an app such as Shazam and have the background listening feature on you don't even need to get your smartphone out in the first place.