We often want to share moments from our life in single frame to our family, friends and other people on social network.
The Instagram is one of the most used social apps, where people share photos and stories. However, Instagram app does not allow the users to make a collage of pictures, though one can upload maximum of ten pictures at a time.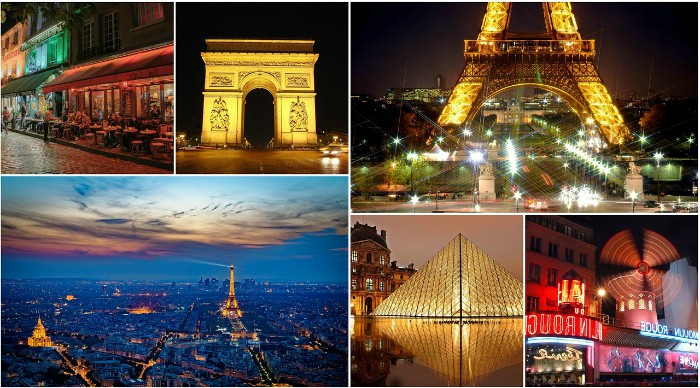 People often search for Instagram collage apps that they can use with ease. People often believe that a single photo is not enough to convey message. And certain moments of life should appear side by side, such as how I look now and how I looked 5 years ago: how I have undergone a transformation from long hair to cropped hair, super chubby to slim figure, etc. Hence comes need for collage making apps (third party apps). These apps lets one create a collage from group of photos that one can upload on Instagram or Facebook !!
So here's a list of some of the best Instagram collage maker apps to create awesome collage and share your moments in more lively manner.
Layout
This is the official Instagram app that helps to make collage by adding up to 9 photos. Also, you can choose features such as horizontal lines, vertical lines, combinations, etc. to present your layout.
Frame Swagg
It is a photo collage maker to stitch pics for Instagram, that can easily use the photos provided by the users to design a perfect collage. One can easily create a designer photo collage by adding in images from various sources and then share it on Instagram.
Download – iOS
PicStitch
A simple and easy to use photo editor that helps put our photos in a single frame. It has number of filters, effects and editing features that make our photos look great. You can even export photos to different sites such as Facebook, Twitter, Email, and Instagram. It makes it easy to combine many photos and videos into a single frame and then use it or publish it online in Instagram.
Download – Android
Tiled
This is a collage application that helps to create a unique style photo, by combining or dividing tiles, so as to create our own special frames. We can even apply decorations to the tiles using colors, patterns, gradation, etc. This app can also be used as a map editor. It is very easy to use and share images using this application.
Download – Android
Photoblend
This app helps to make inspirational images by blending quotes or patterns with the photos. This is an advanced kind of photo editor that makes it possible to blend two or more images together. After combing images one can apply a number of other effects on it such as the double exposure effect. One can also combine parts of different photos and then combine all of it together to create a new 2D form of image.
Download – Android
Cropic Photo Editing App
The Instagram users often feel frustrated with the mandatory crop feature in landscape as well as portrait photos. The Cropic app helps to solve this problem. It lets you upload the full size photos easily and even add colours to background or create beautiful patterns. This particular app is not only well known for the ease of sharing and creating images. But it also does reduce the headache of mandatory cropping that is quite common for portrait or landscape forms of images. This is exactly why the app has turned out to be famous.
Download – iOS
Photo Grid
Very easy to use collage maker tool, Photo Grid lets you choose your pictures, put them in right frame and even apply different styles and effects to get perfect result. It is completely free to use. It offers number of different filters along with different other features like meme, GIF and many more.
Download – iOS
Download – Android
Pic Collage
This is an interesting collage making app that lets you add Clip Arts to your image and get stylish and entertaining photos. Pic Collage app gives you the benefit of adding in extra stickers, images or different kinds of other filters to your present videos and images. The app always gets updated with seasonal images, stickers and other kinds of clip-arts.
Download – iOS
Download – Android
Moldiv
Moldiv is an all-in-one professional photo editor that helps to create lively stories. It also acts as a Beauty camera that helps to take natural selfies. It is one such app that will meet the expectation of all photography lovers. It is a perfect app for both the newbies and professionals. This app is perfect if you want to express a storytelling experience or if you want to take some perfect beauty selfies for yourself. This app has got it all.
Download – Android
Photo Collage Pro Editor
This app comes with number of features, that allow you to choose between 2 to 15 photos for making collage. After adding photos, you can resize them, add filters, stickers and do lot more exciting things.
Download – iOS
Live Collage Classic
Live Collage Classic app helps you to combine different sized photos to create a beautiful and unique collage along with captions and then share the same on any social media.
Download – iOS
Pixlr
A free photo editing app that contains more than 2 million mixtures of color effects and filters. It has a Double Exposure feature that helps to blend the images to give an exceptional look and even adjust moods in one's photos.
Download – iOS
Download – Android
Online – Pixlr
Fotor
An inbuilt collage generator, with 10 customization edits and even magazine templates.
Online – Fotor
Split Pic
This app lets you capture several shots and blend those pictures into a beautiful collage. You can add effects, adjust contrasts and apply lots of other effects. You can also change between the front and rear cameras to mix faces and get exciting picture combinations.
Download – iOS
Diptic
This app is user-friendly with a lot of options about layouts, borders, texts, etc. Diptic app is available only on iPhone and usually cost $0.99 to download it from the App store. This app is really famous for the quality of image that it is capable of providing. This app can help create and share beautiful images and videos online in no time.
Download – iOS
Download – Android
With so many available options you can now easily create your own collage and make a happening story. Let your friends see what you have got to share. Highlight your moods and keep networking. Increase your likes and be the one whose uploads are most sought for in the social media. Make people a part of your life, by allowing them to take a glimpse of what are you up to. Surprise them with different styles and keep guessing how you have got such an amazing blend of photos. Whether you are an android user or have an iOS, collage editors are available for everyone. So choose whatever collage making tools you are comfortable with and impress your followers. After all who doesn't want look good in a photo?