As a tech savvy person and a hardcore gamer, I understand the difficulty in choosing a best laptop for gaming under $500. There are plenty of brands to choose from, several aspects to consider. Video games have come a long way since the days of Mario and Roadrash. Today we have a whole new worlord of online role playing games.
Every gamer wants a robust and reliable gaming laptop that supports the most advanced graphics and platforms. I have compiled a list of the cheap gaming laptops under $500 to help you make an informed decision. However, if budget isn't a concern for you, you should check out reviews of the best gaming laptops under $1000. If you are looking for gaming laptops under lower budget, check out our recommendations for best gaming laptos under $300.
Best Gaming Laptops under $500 2018 Reviews
1. Premium High Performance HP Business Probook Laptop
As you can guess from the name, this particular laptop by HP is not branded as a gaming laptop. But it is fortunately packed with almost all the features a mid-budget $500 gaming laptop should have. And what is even more fortunate is that it can double as your go-to laptop for office works. HP Probook strikes that perfect balance between style and sustainability. The strong magnesium alloy framework is almost unbreakable and scratch proof.
Very minimalist and practical, the laptop includes a webcam, Bluetooth integration, and 802.11b/g/n Wi-Fi support for quick connectivity. The 4-celled lithium batteries can sustain the machine up to six hours when fully charged.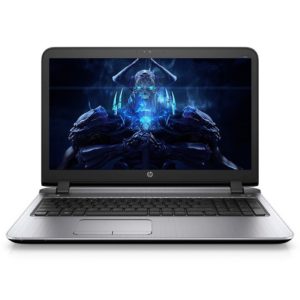 Powered by a robust AMD quad-core A10-8700P APU processor and the latest Windows 10 OS, the HP model has almost no slow-downs, unless you try to play a modern VR game on it. The 16 GB DDR3 1600MHz RAM is lightning fast. It lets you perform some intensive, power-draining tasks without letting the speed of the laptop go for a toss. Other than that, the device offers 1TB internal storage for storing all your files.
There's also super-multi DL DVD-ROM that allows you to read, write and also, rewrite CDs and DVDs. You don't generally find this feature in this under $500 gaming laptop segment. Thanks to the integrated RadeonTM R6 Graphics, you can play medieval based games like AoE without any issue. Games like Tomb Raiders, Minecraft will run seamlessly at medium-high settings.
The 15.6-inch screen is equipped with an anti-glare, retina ready feature that displays vibrant, HD quality images without hampering your eyesight. You shouldn't have any problem playing games or watching movies under direct sunlight. The resolution of 1366×768 is average at best. Not a deal-breaker but also not something I'd highlight as one of the key features of this laptop.
Now, the HP business Probook is also developed to meet the needs of small and medium scale businesses that require a basic yet effective laptop for their daily needs. This is what makes Business Probook one of the most versatile laptops under $500.
Pros
16 GB RAM
Anti-glare screen
The full-sized keyboard is very ergonomic and waterproof
Fast even while multitasking
Multiple external ports
Cons
Cannot run graphic-intensive VR games
Final Verdict
HP has been a major player in the market known for introducing unique and innovative gadgets for both amateur and professional clients. The Probook Business model is no different. Designed for the budding professionals who also love indulging in PC games, the laptop has all the features required for handling both jobs with optimum efficiency. The smart monitor, advanced graphics, and minimalist design sure make the laptop great for viewing multimedia and browsing the internet as well.
2. Dell Flagship Inspiron Touchscreen Laptop PC
Armed with an AMD A12-9700P Quad-Core 2.5GHz Processor and 8 GB DDR4, the Dell Flagship is the most powerful gaming laptop in this segment so far. It can cope with games like GTA V at decent frame settings, between 30-42. It integrates 7th Gen Radeon R7 which is a quality graphics card to be used in a portable, budget gaming laptop. You won't run short of storage space with the 1 TB hard HDD. Even while switching between a c
ouple of Chrome tabs, streaming video and typing on MS-Office simultaneously, the laptop doesn't freeze from time to time.
Its 15.6″ Full HD, IPS FHD display boasts of a truly amazing color output, viewing angles and detailing. Apart from playing games, watching movies and videos on this device is a visual extravaganza. The dual speakers produce crystal clear sound effects. It won't be much of an issue if you skip the headphones while playing Echoes by Pink Floyd.
For an affordable gaming laptop, the Dell Inspiron has a very sophisticated design. The sleek metallic finish on the solid aluminum casing makes the device scratch resistant and waterproof. The exterior features a pleasant fog-gray lid while the keyboard and touchpad assist users in working for longer hours. There are multiple external ports to connect all your gaming peripherals.
The device is ideal for multitasking! The laptop works on Windows 10 platform that is intuitive, interactive and user-friendly to say the least. Other hardware additions include a windscreen webcam with 720p HD resolution, digital microphone, and an inbuilt Bluetooth integration. The webcam, even under poor lighting conditions, produces respectable pictures, great for video calls. However, the battery won't last for more than 4 hours on a single charge and also, the processor fails to deal with graphic-intensive functions.
Pros
Great graphics
Quality display and speakers
8 GB RAM and 1TB SATA hard drive
Multitasking ability
HD webcam
Cons
Battery
Unable to cope with CPU demanding tasks
Final Verdict
Dell Flagship Inspiron has its fair share of built-in Windows and Dell applications that offer the basic security and functionalities. Those looking for a gaming laptop under $500 that can handle popular games that do not require a very powerful processor, Dell Flagship could be a deal worth grabbing.
3. Lenovo 15.6″ HD LED Signature Laptop
Lenovo is the first brand that that strikes my mind when I think of cheap, budget laptops for under $500 that offer the most high-tech features. The brand launches a new model almost every year, introducing some revolutionary and path-breaking features and functionalities in the market. The signature edition doesn't disappoint.
It offers the users some really unique and user-friendly tools that both gamers and working professionals will find impressive. From the 15.6 inch display to the aluminum chassis, everything about the laptop screams sophistication and style. Lenovo Signature PC breaks free from the prejudice that a good gaming laptop for $500 cannot be attractive and elegant.
The laptop is powered by an AMD Quad-Core FX-7500 2.10 GHz processor that can be boosted up to 3.30GHz using Turbo. It even includes an 8 GB DDR3 SDRAM offering a processing speed of 1600 MHz for quick and smooth operations. Although gaming addicts would prefer 16 GB, you can always upgrade it according to your needs. The 1TB internal storage gives you more than enough space to store your downloaded games. Games like DOTA 2 can be played on it without facing any lag.
The Radeon R7 graphics card ensure you can view the characters on screen in high detail. The device supports both Wi-Fi integration and LAN connectivity to aid online gaming. Also, it comes with Bluetooth and a microphone integrated into the system. Add to that, The Dolby Audio produces a bombastic sound effect, exactly what you'll prefer while playing high-on-action FPS games.
Another impressive feature of this machine is the keyboard. I'm pretty sure nobody likes the irritating sound of typing. Thankfully, its keys are soft and springy which does add to the zeal of playing games quietly in a secluded corner of your room.
The media drive includes a two-in-one SD/MMC card reader that's compatible with many devices including smartphones.
The Signature edition comes with the latest Windows 10 OS, including all the software and extensions offered by the platform such as OneDrive and Skype. As the device is a signature edition, it doesn't feature a junkware or any external trialware application. But when it comes to battery, sadly, the laptop doesn't live up to the expectations. It does not last for 6 hours as it is supposed to. So, you have to sit and play games near the electric socket which is kinda, you know, not fun always.
Pros
Very compact, portable and easy to store
8 GB RAM
2 in 1 card reader
Good display
Can handle high-end games
Final Verdict
Very rarely do I come across a laptop that is cheap, powerful and great to look at, the Lenovo Signature happens to fulfill all these three criteria successfully. Robust and very responsive, the laptop is a great choice for day-to-day applications and serious gaming alike for budget under $500. It is extremely fast and efficient for watching movies and browsing the internet as well. Brownie points for the 15.6-inch monitor and the Dolby audio that enhance the multimedia quality and make the gaming experience quite realistic.
4. ASUS VivoBook 14 Portable Laptop
It is no hidden fact that ASUS is known for specializing in manufacturing a wide range of versatile laptops in the market. From the simple entry-level models to the more advanced ASUS Rog laptops, this Taiwanese company does it all. As a tech-savvy person, I especially love the inexpensive yet advanced VivoBook laptop series that's both lightweight and extremely effective as a good gaming laptop under $500.
The product in question was released only recently and has already made its mark in the market. The external framework is pretty basic and conservative. However, don't let that fool you! The 14-inch screen features an HD 1080p resolution which makes both gaming and movie watching a treat for the eyes! 256 GB SSD storage further adds on to the speed and efficiency of the machine. Although, 500 GB HDD would mean more storage but ASUS had to cut some corners, no?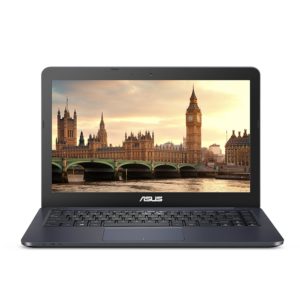 I loved the 8 GB DDR3 RAM for its real-time booting (taking only 15 seconds max!) and blazing-fast performance. It's indeed a key element to look for while buying a gaming laptop and this one totally nails it. Moreover, the AMD dual-core A9-9420 processor is the actual powerhouse of the device. It is hailed as one of the fastest Stoney Ridge processors till date. You can play games like Call of Duty Black Ops 2, Overwatch, GTA V MGS V- Ground zeroes etc. on it. However, I would strongly advise you to restrict yourself to playing lighter games on it. The Radeon- R5 Graphics is not something serious gamers would consider ideal.
It even includes the next-gen integration such as 802.11ac Wi-Fi connection and a USB 3.1 Type C connector for easy browsing and seamless data transfers.
The 14-inch screen, though compact, doesn't compromise on the image quality, I was very impressed with the HD quality retina ready video quality that seems very realistic.
Moving on to the additional hardware, the ASUS VivoBook is armed with a set of powerful 9cc dual speakers that produces clear sound effects. But on a slightly negative side, the speakers are positioned under the palm rest. So, the sound is a bit muffled unless you are using headphones.
The touchpad is incredibly responsive and the keys on the keypad are very well-spaced. However, in an otherwise well-made laptop, the cooling fan is a let-down. It switches on as soon as you run any application. Also, the battery backup is below average so, do make it a point to keep the charger handy when you're about to use it for long hours.
Pros
Fast processor
Very reasonably priced
Integrated with the latest 802.11 A/C Wi-Fi connection
The USB 3.1 Type-C connector
Cons
Keypad is not backlit
Defective cooling fan
Final Verdict
It is high time you break free from the prejudice that budget-friendly laptops aren't competent enough. The ASUS VivoBook is a great choice for students and professionals who are looking for a portable and user-friendly laptop, reliable enough to handle light gaming and most work-related functions. A lot cheaper and powerful than the ASUS Zenbook series, the VivoBook F402BA-EB94 is a pretty profitable investment unless you require more advanced features. This laptop is a good choice for gaming laptop under $500.
5. Lenovo Ideapad 310 Laptop
The Lenovo Ideapad 310 sources its speed and efficiency from AMD A12-9700P which won't bog down your laptop if you limit its uses to casual gaming, net surfing, movie watching and other regular computing jobs. Paired with a 12 GB RAM and 1 TB of internal storage capacity, you get more than enough for streamlining live videos, storing multimedia and playing games. What readily catches your attention here is the RAM. 12 GB packs a lot more punch than a standard 8 GB RAM, resulting in blazing fast loading speed. It also enables you to increase the fps for a number of modern PC games.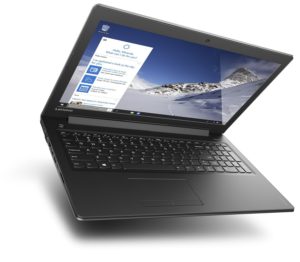 Lenovo has introduced a few changes in the design and the internal features of the laptop. Moving on to the display, Lenovo 310 features an impressive 15.6-inch screen with 1366×768 resolution that produces HD quality pictures. The color and contrast are at par with laptops costing way more than this one. I wasn't expecting much from the speakers but it actually managed to take me by surprise. The audio output is very crisp and you can enjoy movies and music even without the aid of a headphone.
The entire framework is made of plastic and hence, not as solid as its metallic counterparts. The machine has all the necessary slots and ports including audio jacks, Ethernet connection, and an HDMI port. Passing mention goes to the Wi-Fi range. The connection is strong and super-fast.
Equipped with the latest AMD Radeon R5 Graphics, the laptop is suitable for playing Flight Simulator X, Battlefront at the highest settings. You may have to settle for medium settings for games like Counterstrike: Global Offensive, The Witcher 3. But its CPU is quite under-powered to run games like Second Life.
The processor is also quite suited for tasks like photo editing, music editing if you are into those. It also tags along a DVD drive which people who have a large collection of movie DVDs like me will come to appreciate. However, like the previous laptop, the cooling fan of this unit is also faulty. It stays on even when you run the basic apps. Also, the battery doesn't last for 6 hours as advertised.
Pros
Simple, sleek and sophisticated construction
Decent graphics
Excellent Wi-Fi range.
Amazing speakers and display
Cons
Cooling fan
Battery backup
Final Verdict
Lenovo is a brand that is known for introducing high-tech and elegant laptops that are reasonably priced and the Ideapad 310 model is no different. It has managed to strike a balance between the style and sturdiness. From a gamer's perspective, it is not an ideal device for playing the latest games. If you are content with playing light games, there's no reason why you shouldn't consider buying this gaming laptop for less than $500.
6. Dell Inspiron I5567 Laptop
The USP of Dell Inspiron 15567 is that it is more than just a gaming laptop. There are a lot more features and functionalities embedded in the device that makes it a great option for students, and businessmen. For now, I would just talk about the gaming performance though.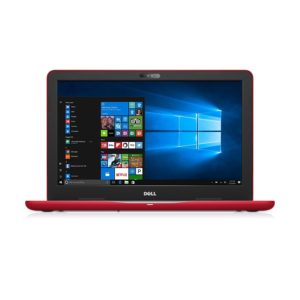 There are some technical specifications that every laptop must have for it to be counted as a gaming device. The new Dell Inspiron has all of it and more. The powerhouse of I5567 is the Intel i3-7100U processor and 8GB DDR4 RAM that facilitate lighting fast operations. Moreover, the 1TB internal storage runs at 5400 RPM and makes storing and accessing tons of data a breeze.
You can use tray-load DVD drive to read and burn CDs and DVDs. Its medium-fast Kaby lake processor has been clubbed with Intel HD graphics 620 card. This integrated GPU lets you play GTA V at 30 fps, Skyrim and 60 fps, Counterstrike: Global Offensive at 60 fps. Casual gaming on low to medium settings won't affect the performance of the laptop.
Moving on to the appearance of the laptop, the new and improved design breaks free from the standard straight-line construction and sports a more quirky, curvy frame. The edges are more rounded and distinct while the keyboard and touchpad are larger and more ergonomic than its predecessors. However, it is a shame that the keyboard is not backlit in a laptop so practically designed.
The classic red chassis is made of plastic and is pretty durable, scratch resistant and waterproof. The 15.6-inch touchscreen monitor offers a resolution of 1920 x 1080 and provides great viewing angles. Watch live streaming of a soccer match on it with all your friends on it and none of them would complain about the display. This is topped with Waves Maxx sound speakers which pump out a crisp and clear sound.
Like all the previous models by Dell, even the Inspiron I5567 comes with a maintenance hatch that gives you easy access to the RAM, Wi-Fi module, and CMOS battery. The device has a decent number of ports to connect with multiple devices. However, as is the case with most cheap gaming laptops under $500, the runtime of this unit is quite poor. Once fully charged, you can use it for only 2-3 hours max before having to charge again.
Pros
15.6-inch touchscreen is very easy to navigate through
Viewing angle
Sleek and stylish design
Is compatible with a wide array of not-so-demanding games
Cons
Keypad is not backlit
Poor battery life
Final Verdict
All in all, the Dell Inspiron I5567 is a decent good gaming laptop for under $500 that has its fair share of ups and downs. While the processor and the framework are elegant, modern demanding games like Arkham Knight will be unplayable on this device.
7. Dell i5567-0927WHT
The Inspiron series of two-in-one notebooks cover all the standard functionalities of a gaming laptop and more. For a budget laptop, the i5567 model is fairly loaded with impressive features. Sporting a 7th Generation Intel Core i3-7100U Processor, 8GB RAM and a 1TB internal hard drive, the device is competent enough to handle casual and even a couple of demanding games easily. It incorporates a Kaby Lane chip that boosts the speed to 2.40GHz speed.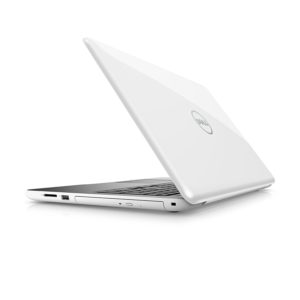 The sleek and elegant casing of the device is pretty appealing and user-friendly. Unlike its counterparts that look and feel cheap, the budget-friendly Inspiron features a 15.6-inch FHD display with minimal backlit bleeding. The contrast is near perfect and the quality of pictures is extremely vivid. The 15.6-inch monitor is touchscreen enabled for easier navigation and customization.
The IPS touch panel is the best I've encountered in this particular segment. The Inspiron series have incorporated a few changes and upgrades to bolster the speed and performance of the device. About the audio output, the Waves MaxxAudio speakers are nothing extraordinary, but not bad either.
Talking about the laptop's performance, the integrated Intel HD Graphics 620 makes playing not-so-demanding games a breeze. If you are into playing FIFA, you may have to dial down the settings to the lowest. To be concise, games released till 2016 can be played on the lowest frame settings. The keyboard is spacious. You can type on it for hours end without feeling annoyed.
It also has multiple ports and an excellent wireless connectivity for easy data transfer and connectivity. The battery runtime totally depends on the operation. If you will use the laptop of CPU intensive application for hours, you better plug-in the charger while working.
Pros
Good for playing medium-high end games.
Display
Stylish design
The touch function is highly responsive.
Final Verdict
Robust, responsive and very reliable, the Dell Inspiron i5567 model is a great choice for gaming laptop under $500 that comes at a very moderate price. The laptop is not perfect but offers decent configurations and functionalities for an uninterrupted performance.
8. Dell Inspiron 15 i5555-2866SLV
Another product by Dell, the i5555 model is a solid, little performer under $500 that combines the best of sustainability and style. Combining AMD A10-8700P with Turbo up to 3.20 GHz and an 8 GB DDR3L RAM, the Inspiron i5555 is designed for slug-free multitasking and occasional gaming.
If you're a dedicated gamer, you might wish to upgrade it with an SSD to boost the performance further. Let's be fair, you are least likely to get a laptop that runs hi-tech, graphic-intensive modern games without freezing up the device at this price. Radeon R6 is widely regarded as a low-end graphics card. It can cope with undemanding games like NFS Rivals, Assassin's Creed 4, Battlefield 3, Call of Duty Ghosts, and World of Warcraft at low to medium settings at best.
The 15.6 inch LED screen display with a decent 1366x768p resolution offers a surprisingly quick and responsive touch functionality. In fact, the laptop is so sensitive that you can use all your ten fingers to operate it. The overall display quality, however, cannot be called stunning. Individuals who need a laptop for photo and video editing purpose as well will be slightly disappointed. On a positive note, the speakers do a pretty good job at producing crisp and clear vocals. Even at max volume settings, the sound doesn't crack.
For a gaming laptop, the Dell i5555 is not very aesthetically appealing. The laptop sports a very standard look. It has no premium state-of-the-art design, unlike its peers. However, that, in no way, means that the Inspiron model is weak and inefficient. What it lacks in looks, it more than makes up for it with its consistent performance. The laptop casing is made of plastic and is pretty flexible, waterproof, and almost unbreakable.
You get all the essential ports around the edges of the frame to help you with fast data transfers and easy connectivity. In an otherwise not-so-fancy looking device, the inclusion of a backlit keyboard is a silver lining. Nonetheless, I do have a gripe about the heating issue of the device. The cooling fan is faulty which seems like a curse almost all budget laptops have. Moreover, it is slightly noisy as well.
Pros
Less demanding games run wonderfully
Good audio output
Multiple external ports for your gaming peripherals.
The 15.6-inch screen comes with the multi-touch feature.
Backlit keyboard
Cons
Defective cooling fan
Not very aesthetically appealing
Final Verdict
The Dell Inspiron i5555 is a smart option for gamers considering the affordable cost of under $500. You don't really get a touchscreen interface in this price segment. Most of all, if you will use the laptop generously for office work or university assignments, apart from just playing games, the quality of its performance won't disappoint you.
9. ASUS Premium High Performance 15.6″ Laptop
The ASUS Premium High-Performance gaming laptop is fuelled by the quad-core AMD A10-8700P along with an 8 GB RAM and a massive 1 TB hard drive to satiate all your storage needs. Since you will be using this device primarily for gaming, I'd strongly recommend upgrading the memory with an additional 4 GB or 8 GB stick.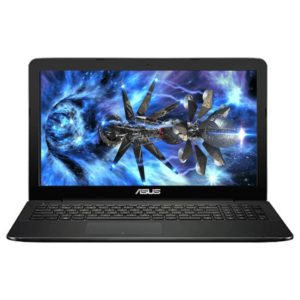 With all the features combined, this particular laptop stands out as the most reliable gaming device on the lower end of the cost spectrum. For the GPU, ASUS has gone with Radeon R6. Though it doesn't support hardcore modern video games, it makes playing less hardcore games like Fallout 4, Just Cause 3 an enjoyable experience. However, make sure to dial down the settings to the minimum or the screen will freeze up in every few hours.
ASUS is known to develop laptops that have a very catchy design and the product in question is no different. The premium high-performance laptop comes with a 15.6-inch touchscreen, LED backlit monitor that is attached to a sleek, slim and elegant framework. The Full HD display is indeed the best 500 bucks can buy you. The pictures are bright and super sharp yet easy on the eyes.
The Smart Gesture touchpad and the spacious keypad are quick and responsive for easy navigation and typing. The body is made entirely of plastic and is hence, is very durable and lightweight. You can easily carry it and store it anywhere you want to. It is the only budget gaming laptop I know of whose speakers actually yield a deep bass.
So, apart from gaming, even music lovers will enjoy the audio quality of the device to the fullest. Even the Wi-Fi and wired internet connectivity system are top-notch.
Pros
Most powerful laptop of this segment
Full HD screen and crystal, clear audio
Have all the necessary ports and connecting slots
Ergonomic keyboard and a sensitive touchpad
Final Verdict
The ASUS high-performance premium laptop is a smart choice for users who want an affordable, durable and portable device for the casual gaming experience. With the kind of processor and RAM this laptop has, a better graphics card could have bolstered the gaming performance of the device manifold. But you get what you pay for and I dare calling this machine a beast in its league, making it a good gaming laptop for $500.
10. Dell Inspiron 15 i5558-5718SLV Signature Edition
Powered by Intel 4th generation i5 core processor with Turbo Boost technology, the processing speed of this unit is sure to take you by surprise. From a gamer's point of view, the keyboard of a computer is an extremely important element to take into account. This laptop from Dell has a very nicely spaced keyboard as well.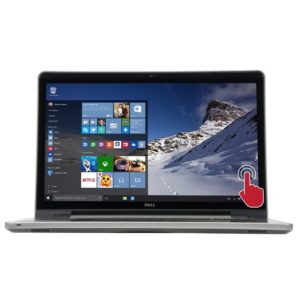 The keys are not sticky, you don't need to firmly press when you are typing. The most obvious advantage of most low-end laptops is their lightweight which makes them ideal for travelers. This one too is slim and lightweight. Carrying it for hours on your shoulder won't cause you any fatigue, that's for sure.
Provided that you are in search of a laptop for gaming purpose, it's only for the best that you upgrade the 8 GB DDRL3 with a quality SSD to drive up the loading speed. The Intel HD Graphics 4400 is comparatively weaker than the latest dedicated graphics cards. You can try playing GTA V, GTA 4, Overwatch at low settings with the tech specs this laptop has to offer. With a 1 TB internal memory as your disposal, you won't run out of storage space anytime soon.
The best feature of this laptop, beyond a shadow of doubt, is its display. The color, contrast, detailing- everything is top-notch. If your eyes are accustomed to HDTV, watching movies on this laptop will be an equally premium experience. Add to that, the sound system is terrific and eliminates the need of an external speaker unless you're listening to slow music. In that case, do opt for a headphone for the ultimate sound clarity. I also noticed that the overall framework and design of the laptop are very similar to the Inspiron i7359 model.
The sleek and slim black and silver chassis has a very premium look and feel. The model doesn't really resemble a standard Ultrabook. Honorable mention goes to the Wi-Fi connectivity of the machine. The signal is strong, stable, making it a great investment if you use Skype a lot.
The 4-celled battery keeps the machine up and working for maximum 4 or 5 hours when fully charged. By now, you must have already guessed that you cannot expect a long battery backup from gaming laptops under the $500 mark.
Pros
Fast and durable
Very sleek, slim and lightweight framework
Good for multitasking
Display and sound
Cons
Doesn't really support hardcore gaming
Final Verdict
With a few upgrades, you can use this laptop relentlessly for playing old school games. Gaming aside, this is an affordable option for working professionals and students as well who need a solid performer for their regular assignments as well.
11. Latest HP 15.6″ Laptop – 7th Gen Gaming Laptop
Every gamer wants a gaming device with high-end graphics and dedicated processors. However, not everyone has that kind of money. The next best option would be to choose a device with integrated graphics that offer a decent, almost realistic feel to the game.
This HP laptop will serve as a cool gaming gadget to young kids or adults who have just been introduced to the world of PC games. And if you are aiming for a laptop that can seamlessly do the basic tasks as well as run some regular games, this one is made for you as well.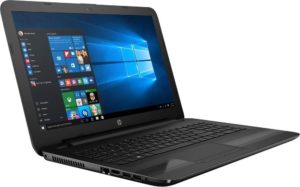 Now let's cut to the chase. What keeps this laptop a notch above the rest in its league is its storage space. Whereas most gaming laptops under $500 or even higher sticks to a 1 TB HDD at best, it opts for a 2 TB HDD which runs at 5400 RPM. With this much storage, there won't be any need of buying an external one in your lifetime.
This HP laptop is powered by 7th Gen Core i5 whose frequency can Turbo up to 3.1 GHz. In my experience, core i5 is more suitable for desktops and laptops for gaming than i7. The core i5, assisted by an 8 GB DDR4 and an integrated Intel HD graphics, supports MSG V- The Phantom Pain, GTA V and many other well-optimized games like this.
The processor is also very much capable of handling multitasking as well. So, if you wish to stream videos from Netflix while making a PowerPoint presentation, at a moment when multiple tabs are opened on your browser, you can count on this laptop. It also tags along a CD/DVD drive, allowing you to read and write DVDs, CDs, a feature working professionals would readily appreciate.
The 15.6-inch HD screen features a rich WLED-backlit interface. The contrast and sharpness of the images are the two most noteworthy features of the screen. The screen resolution, though less (1366x768p), doesn't really hamper the viewing experience and also has a power saving mode. The external hardware includes a VGA front-facing webcam and built-in microphones to aid video calls. Another plus is its full-size keyboard which is lined with well-spaced keys which lets you type silently and fast without firmly pressing the keys.
The touchpad is pretty sensitive and comes with multi-touch gesture support for greater flexibility while navigation. The wired and wireless connectivity is also very reliable. Its framework has all of the standard ports and slots you'd need to connect audio cables, HDMI wires, Ethernet connectors and microSD cards. Powered by lithium-ion batteries, the machine will last for around 4-5 hours when fully charged.
Pros
2 TB HDD
Display quality
Ergonomic keyboard and intuitive touchpad'
Good for both occasional gaming and relentless multitasking
Cons
Not good for running CPU-intensive apps on it.
Final Verdict
This HP Gaming laptop is a great choice for students and budding gamers who simply want to try out a couple of low-spec games. You can also use this laptop for web browsing, PP presentations, movie watching and most of all, storing all your files. The 2 TB HDD is more than what an average person would need in his lifetime. Nonetheless, I would not recommend it for hardcore gamers. For casual gaming enthusiast, this is perfect gaming laptop under for $500.
12. Dell Inspiron 13 7000 Series i7347
As you might have noticed, many of the Dell Inspiron models have topped off my list as a powerful gaming laptop under $500 and for all the right reasons. The near-perfect blend of a compact design and solid tech features is what makes this one a value for money deal. For a moment, let's just forget that it is one of the most popular budget models of Dell right now and focus on the specs and performance.
Equipped with the 4th generation Intel i3 core processor, 4GB DDR3 RAM and 500GB of HDD internal storage capacity, the laptop can do more than just the basics. The touchscreen interface works as a two in one device, meaning you can use the model as a laptop and also, as a thick but lightweight tablet. Now, my past experiences with 2 in 1 devices haven't been good. If something goes wrong with the screen, you will have a hard time repairing it.
Nonetheless, the look and feel of this Dell product is far superior and durable to the ones I've seen so far. Those who are switching to this device from a 15.6″ laptop might take a while to get used to a 13.3-inch screen. I have to admit that for a screen that sleek, it creates strikingly vivid and detailed images.
However, the auto-dim feature is sort of defective. Despite its limited CPU horsepower supported by the low-end Intel HD Graphics 4400, you will find that games like Counterstrike: Global Offensive, DOTA 2, Battlefield 4 are easily playable at 30 fps.
Also, the backlit keyboard, though ergonomic, is very compact and might take some time getting used to. The speakers are, however, quite powerful for a tablet cum laptop. The clarity is commendable, even at the highest volume setting. The laptop is pretty fast and responsive for an entry-level gaming laptop under $500. The i3 processor assists you in multitasking without slow-downs. You won't find any issues with the performance even though you simultaneously do a lot of things on the laptop.
The Inspiron the 13 7000 series is one of the most robust and durable laptops in my list here and has been thoroughly tested for lag-free performance. Gamers will really like the easy handling, bright display and flexible design of the machine. Other than gaming, the laptop is also great or web browsing, watching movies and streaming videos online.
Pros
Flexible 2-in-1 device
Vivid and detailed display quality
Great for both undemanding games and multitasking.
Durable construction
Cons
Heating issues
Small keyboard
Final Verdict
The Dell Inspiron 13 is definitely better than your average laptop. The convertible hybrid model offers a touchscreen interface, i3 processor, and advanced Intel HD graphics at a very nominal price. For those who need a compact device for casual gaming and general computing tasks, this might just be the right product. You can not ask for more in a
gaming laptop for under $500
.
13. Newest HP 17.3-inch Laptop
When it comes to computing gear and gadgets, bigger is always better and this is the belief the latest HP 17.3 inch gaming laptop is built on. By far the largest laptop in my list, the latest HP model offers some really wicked features and functionalities that totally blew my mind. For starters, the gaming interface is a lot bigger and realistic. Armed with an AMD dual-core A6-9220 processor and 8GB RAM support, the booting time laptop is pretty impressive.
The processor works at a speed of 2.5 GHz that can be increased to 2.9 GHz by using a Turbo Booster. The AMD Radeon R4 graphics card is compatible with most low-spec games such as Fallout 2 and 3, Far Cry, Skyrim, Half Life 2 at low to medium settings. Other than gaming, the laptop also assists in faster web browsing, smooth Skype calling and uninterrupted streaming of videos online. You always have the choice to upgrade to a better graphics card if you are madly into games. But that would void the warranty so think twice about it.
The appearance and overall construction of the laptop are also pretty impressive. The massive body is made of plastic and metallic components that make the device almost unbreakable and scratch resistant. The curved edges and bevel further add up to the laptop's aesthetics. You will also love the full-size, numeric keyboard that has all the buttons well spaced out for a more comfortable typing experience.
One of the major highlights of this laptop, however, is the 17.3″ screen. Not just the sheer size of the screen but also the resolution, contrast, color output and details are bang-on. But bigger screen size also negatively impacts the portability of the laptop. The speakers have nothing extraordinary about them. You should use a quality headphone with it to enjoy the music to the fullest.
Pros
Supports almost all the popular standard games of modern times
Bigger and brighter display
Sensitive and ergonomic keyboard
Rugged construction
Cons
No backlit keyboard
Not so portable
Final Verdict
HP laptops are known for their durability and premium tech specs and this HP gaming device lives up to the brand's reputation. Wide and beautiful, the HP 17.3 inch gaming laptop is a smart choice for budding gamers as well as cine-buffs. Though it is not very portable due to large screen size, but big screen size makes it good gaming laptop under $500 to enjoy games on big screen. In case you are interested in the selection of cheap, portable laptops only, read our reviews on the
best gaming laptops under $300
.
14. Newest Dell Inspiron 15 5000 Series Laptop
The newest Dell Inspiron 15 5000 series laptop proves that you can get a decent all-around laptop to meet all your computing needs without spending a fortune. From web browsing to low-key gaming, this laptop does it all and more. However, the incredible HD graphics and True-life, 15.6″ LED-backlit touchscreen interface make it well worth for gaming as well as movie watching.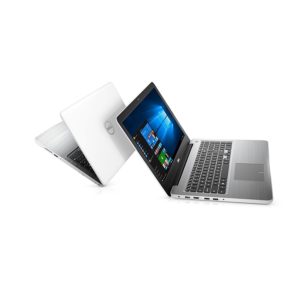 I watch Youtube videos at Full HD resolution on this and I'm pretty happy with the output. The speakers aren't that loud but the clarity of the vocals is quite soothing to the ears. The gaming laptop comes with latest Intel 7th generation core i3-7100U processor that provides a processing speed of 2.4GHz. 8 GB DDR4 is what you mostly get under the $500 mark, so, no complaints in that regard. As it doesn't have dedicated graphics integration, you may wish to add a better graphics card. The integrated Intel HD 620 will force you to push the fps down to 25 for games such as CS: GO, Overwatch and Minecraft.
On the positive note, the Dell Inspiron 15 5000 doesn't look like a cheap gaming laptop. Everything about the device screams elegance. The sleek, slim and compact body immediately catches your eyes. The design is nothing extravagant but very minimalistic and understated with well-rounded edges, a curved bevel, and smooth textures chassis. The glossy cover goes well with your workplace desk. Also, the framework is fingerprint resistant and waterproof. There are a few standard ports set along the edges of the body where users can connect their audio jacks, Ethernet cables, and HDMI wires.
I noticed no change in the quality and speed of the performance even when I was using several applications together. I opened around 14 tabs on Chrome, had opened the VLC player and was also working on a PowerPoint presentation simultaneously. Also, the 1TB internal hard drive lets you store all your favorite games, movies and music.
On a downside though, the keyboard isn't backlit. But you just have to get used to the fact that backlit keyboards are a rarity in low-budget gaming laptops of $500. It also has a 720P webcamwhich produces crystal, clear images, even when the lighting condition is poor.
Pros
Minimal slug during multi-functioning
Premium look and feel
Excellent Wi-Fi range
HD webcam.
Cons
The graphics aren't competent to support high-end games
Final Verdict
The Dell Inspiron 15 5000 series is a gaming laptop best suited for casual gamers, like most other gaming laptops unders $500. You can also use it to its maximum potential for coding, app developing and other IT related works. Even those who love to watch movies and listen to music while traveling will find this little beast a perfect companion for the journey.
15. Acer Aspire F NX.GHRAA.001
The last name on our list is the Acer Aspire series, a brand that was once a leading player in the market but had, with time, dwindled into obscurity. With the F series of gaming laptops, the Acer Aspire range is planning to make a powerful comeback. The 15.6-inch laptop is an above-average gaming device powered by the latest Intel Core i5-7200U. The laptop has very traditional configurations; an 8GB DDR4 RAM support and a 1 TB hard drive were fast enough when I tried accessing multiple applications together.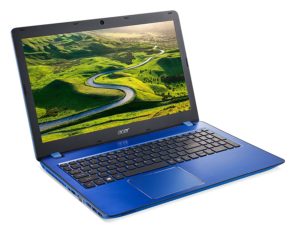 The Acer Aspire F is a sturdy device, hence, tougher to carry around. The silver chassis is curved and you'd be disappointed if you wanted a sleek laptop. The keyboard has a numeric keypad and all the other necessary buttons placed across the spacious board for a comfortable typing experience. The model is dotted with external ports across the edges of the framework. There are plenty of connections to instantly connect your multimedia peripherals.
I found the 15.6-inch touchscreen interface pretty user-friendly and easy to navigate through. Even the 1080p screen resolution was vibrant, sharp and soothing to the eyes. To boost the gaming performance, get yourself a discrete graphics card to play the oh-so-addictive FIFA 16, GTA V and League of Legends at medium-low frame rates.
Its integrated graphics will let you play simple Arcade games on higher settings as well. This review will be incomplete without talking about its speakers. The ambient sound will fill up your whole room in the absence of any external noise. It even has a decent bass which eliminates the need for headphones when you just don't feel like putting on one while listening to music.
Core i5 with Hyper-threading technology also drives up the multitasking capability of the device. You can also do photo editing, music editing and similar mildly CPU-intensive works with great efficiency. As for the battery life, once fully charged, you can use it for 4 to 5 hours at a stretch.
Pros
The speakers are excellent
Solid, lag-free performance
Durable built
Bright and clear display
Cons
Supports standard games only
Final Verdict
Powerful and efficient, the Acer Aspire F series is an all-around gaming laptop available at a reasonable price of less than $500, what's not to love about that? With a couple of tweaks of hardware, you can power up the device for a handful of demanding games as well. But you have to be okay with lower fps and graphics.
Final Verdict on Best Gaming Laptops under $500
If all these reviews of best gaming laptops under $500 have left you spoilt for choice, I totally understand your dilemma. See, if you wish to get your hands laid on an all-rounder laptop at this price, it's going to be tough. In spite of that, I think the ASUS Premium High Performance 15.6″ Laptop has nearly all the specs sought after in a mid-budget gaming laptop. It is fast, has a great display and powerful speakers to amp up your gaming experience. Its closest competitor has to be Lenovo Ideapad 310 Laptop with its 12 GB RAM, tough built and terrific processing speed. That's all for today. Good luck with your purchase of good gaming laptop under $500.