Getting excited to start nursing school/college? Maybe, you are finding it hard to control your dash of excitement at this moment. After all, attending a nursing school will set you up for a highly rewarding working-career down the road. That said, you cannot embark this life-shifting journey unprepared, or else you will find yourself behind the curve.
Seriously, the list of nursing school supplies can be long. From best-fitting shoes to nursing scrubs, the essentials cannot be counted in a heartbeat. Although you could manage most of the supplies on your own, the trickiest thing would be to procure a good laptop. After all, you can't expect to lay your hands on the best laptop for nursing students without neck-deep research.
Don't worry; we will take you directly to the last mile. Yes, we will introduce you to the laptops that are good for nursing students without beating around the bush. This will help you concentrate on your studies and not bother about the daunting process of laptop shopping, which might stop you from loving nursing school entirely.
Best Laptops for Nursing Students : Top Products Reviewed
1. ASUS C302CA-DHM4 Chromebook
For nursing students, this 2-in-1 laptop packs up a decent punch for its affordable price point. Right from the hardware to the design, everything about this Chromebook is spot on. At 2.65 lbs, this machine is lightweight, portable, fast, reliable, and sturdy, all at the same time. It flips all the way around (360 degrees), and it has a touchscreen to it. It's a perfect hybrid device that lets you enjoy
the best of both the worlds. Basically, this flexible device can be used as a laptop or a tablet.
Unlike other competitive products, the operating system on this unit gets the most out of the decent product specs. With a quality screen and fast processor, you would be hard-pressed to find an equally capable device for the price point of this product in the world of Chromebooks. Seriously, the internals are in-line with other high-end entry-level Chromebooks out there. Not to forget the fact that this device features a 4GB RAM and a 64GB storage space to meet a nursing student's requirements for an optimum performing budget laptop.
Pros
It's a breeze to switch from laptop to tablet mode on this convertible Chromebook. The 360-flip feature makes it easy to do presentations.
The battery life on this laptop is no joke. You can expect 8 to 10 hours of usage time depending upon how demanding you are with it.
Despite being a lightweight tool, it features a large enough keyboard to accommodate intense typing.
The screen size on this device is 12.5 inches, and the laptop offers a resolution of 1920 x 1080-pixels. The display is seriously better than the competition.
The sound quality on this affordable device is practically the same as what you would ideally get from a high-end laptop.
Another good aspect of this laptop is that it never heats up. Yes, it stays cool and composed at all times.
The backlit keyboard on this device really rocks. This nice touch on the keyboard is like icing on the cake.
Cleanliness nerds would be pleased to learn that this thing resists smudges and fingerprints like a boss.
Cons
Some of the UI elements on the ASUS C302CA-DHM4 CHROMEBOOK are not user-friendly in the tablet mode.
The system settings could have been better organized. It might need some work to satisfy the perfectionist in you.
2. Microsoft Surface Pro 4
To begin with, the Microsoft Surface Pro 4 is not a laptop for the budget shoppers out there. But, those students who can stretch their budget might realize that there are no close-seconds to this laptop for its asking price. After all, this laptop can easily cater to all the computing needs of a nursing student. It's sort of a hybrid between a lightweight laptop and a heavier tablet, which makes this device suitable for both studies and leisure activities.
Size-wise, it's reasonably small to not be a burden during travel. But, it's a tad bit heavier than your regular tablet. This isn't to say that the device is heavy for one-hand operation. Also, this device has the Apple-designed feel to it. For those who don't know, the laptop is made from magnesium casing for extreme durability. Yes, this guy is built to last for several years and beyond. Moreover, the 8 GB RAM along with a 256GB SSD makes this device more of a steal for the asking price.
Pros
It's adequately powered for a nursing student's needs. As a student, you couldn't have asked for a better performing laptop than this one.
Its slim design makes it a desirable lightweight laptop. You can easily travel with this laptop. It's like a handheld computer.
You will get five to six hours of use from the machine before you hit the 20% battery life warning.
It has sufficient memory to help you do everything you would want to do on a laptop as a nursing student.
The Microsoft Surface Pro 4 can easily replace your textbooks, notebooks, and other usual writing utensils.
The laptop features a Windows 10 Pro operating system for user flexibility and boosted performance.
It comes with 12.3-inch display and 2736 x 1824 resolution. The display on this thing is quite bright.
The included pen is fantastic for taking notes and drawing. Moreover, the use of the pen doesn't affect the battery life.
Cons
As hinted earlier, this machine may not suit the wallets of all the nursing students out there. After all, the laptop doesn't come cheap.
The Microsoft Surface Pro 4 features only one USB port. It would have been great if the unit had at least one more slot.
3. Apple 13.3-inch MacBook Air
Die-hard Apple fans can consider this device without any second-guesses. It's a well-rounded machine that can easily meet the needs of many nursing students out there without any fuss. Not only does this MacBook Air perform like a champ, but it also has a classy look to it to boost your personal image in the college. This device will truly give you a hardware and software feast like no other machine out there. It scores well for everything that Apple stands for – aesthetics, performance, and convenience.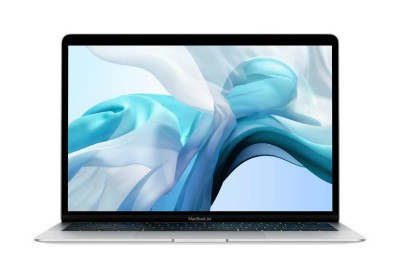 For raw power, the machine features Dual-core 8th-generation Intel Core i5 processor along with Intel UHD Graphics 617. Combine this with 8GB memory and FAST SSD storage, and you have a real workhorse that can perform at lightning speed. The best part is that this model of MacBook has more power than what you would ideally need as a nursing student. So, it's not one of those under-equipped laptops out there. Right from the stunning 13.3-inch retina display to the best-in-class battery life to the damn good keyboard, and everything else in between, this Apple 13.3-Inch MacBook Air has really nailed it in all the departments.
Pros
It comes with an English keyboard, and all the keys light up, making it a suitable commodity for typing in darker surroundings.
Apple advertises 12 hours of battery life, which is indeed true. So, you can confidently carry this device without a charger for a lengthy period.
It has better memory and faster processor than its counterparts. And, it's surprisingly light for what it can achieve.
The screen on this device causes less eye fatigue than other laptops out there. Seriously, this machine will be good for your eye's health.
The Apple 13.3-Inch MacBook Air is sold in three different colors. No matter which color you choose, the laptop is attractive to look at.
The sealed pack arrives with Apple's one-year limited warranty. And, users can get more purchase protection by purchasing extended coverage.
Although this device is quite pricey for a nursing student, it offers a good bang for the laptop money's buck.
Cons
You will have to get Microsoft Office separately. That said, the product does come with Apple's version of Microsoft Office.
4. ASUS VivoBook W202NA
Let's talk budget laptop for nursing students. The ASUS VivoBook W202NA is built with students in mind. For those who don't know, this device has a portable body to it, and it's priced at only a few hundred bucks. But the buck doesn't stop here. This lightweight (2.6 lbs) and compact device turns out to be a student-pleasing commodity for its features, reliability, and robust product specs too.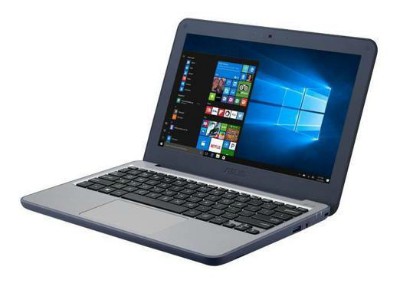 Basically, this laptop is perfect for what a nursing student would use it for. Of course, you won't get Apple-equivalent looks and performance for the price point of this product, but you will definitely get more than your money's worth from this ASUS VivoBook.
Now, don't let the low-price fool you. This thing is designed for rugged use. It features a spill-resistant keyboard and reinforced rubber guards for maximum product durability. Also, the product is easily repairable to take care of 'just in case' scenarios. Moreover, the laptop is smartly designed with easy grip handles on the side. Better yet, the strong battery on this laptop will allow you to work for ten plus hours at a stretch. Not to undermine the fact that the ASUS VivoBook features an open 180-degree hinge to make typing an easy and enjoyable affair for students. This affordable laptop is truly designed to make medical students comfortable in whatever way a laptop is supposed to be used.
Pros
The machine features Intel Dual-Core Celeron N3350 1.1GHz processor & 64 GB storage, which is great for the product's price point.
It's small and compact, but it gets the job done. And, it's highly affordable too for a nursing student.
Despite carrying low product specs than other high-end laptops, this thing runs surprisingly fast.
This device is perfect for outdoor use as well because it comes with an anti-reflective coating to prevent sunlight glares.
The laptop is sturdier from the outside. It might even survive a drop. Of course, it's not worth taking that risk.
This laptop proves that just because something is inexpensive, it shouldn't have crappy features.
To minimize uncalled headaches, ASUS VivoBook comes with a solid one-year product warranty.
Cons
This laptop doesn't feature a backlit keyboard. Therefore, you won't enjoy the best visibility while typing in low-light environments.
Unfortunately, this model won't allow you to upgrade from Windows 10 S to Windows 10 Pro.
5. LG gram Thin and Light Laptop
If you need something that can truly get real work done, you owe it to yourself to look at the LG Electronics gram Thin and Light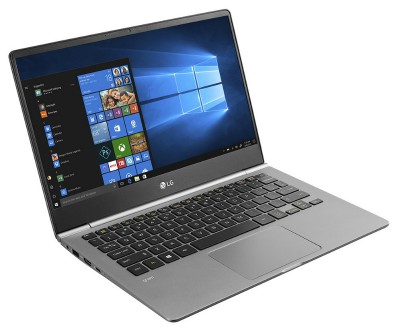 Laptop. This device not only looks professional, but it's light as a feather. Of course, take the 'feature' comparison part with a pinch of salt. The point here is that the laptop is extremely light for what it can do. It's a fast and little machine that can easily measure up to a nursing student's expectations without any hiccups. While there are a few minor annoyances, this product still deserves a top slot in the student laptop category.
For starters, the overall product specs are right on the money. So, it's not a hit-or-a-miss commodity. The laptop truly works as advertised by the makers. The laptop is highly fast and responsive in all possible areas of use. Better yet, it stays fast no matter what you throw at it. With an Intel 8th Generation i7-8550U CPU, the LG Electronics gram laptop really excels at its intended job. Performance enthusiast students will surely fall in love with a laptop of this quality.
Pros
The fit and finish of this laptop won't give a feeling that you have put your money on an endless black hole. The laptop is not cheap or flimsy.
The battery life on this LG laptop is crazy long. You can put the manufacturer's claim of 18 hours to the test and find it to be 100% true.
The LG Electronics gram laptop is incredibly light and compact. Moreover, the 8GB RAM on this laptop won't get used up too quickly.
The build quality on this laptop is very good. Also, the screen and keyboard on this thing are excellent.
Students will find the weight of the laptop pretty convenient to carry it around from one place to another.
The mouse on this laptop is highly intuitive. It almost feels like you are operating a high-end Apple product.
The laptop can easily keep up to all the Internet research and other paper writing tasks performed by a nursing student.
Cons
This premium laptop doesn't come cheap. So, it may not be the most suitable laptop for every nursing student out there.
The laptop doesn't have any scratch resistant coating. Therefore, it can get scratched pretty quickly. It helps to get a laptop sleeve to fix this issue.
6. Huawei MateBook X Pro Signature Edition Thin & Light Laptop
If you want something thin and light that you can carry for your lectures, the Huawei MateBook X Pro Laptop should be a no-brainer choice. With a body weight of only 2.93 lbs, it's an easy-to-carry machine that's loaded with heart-pleasing features. That's true. This lightweight laptop is extremely powerful from the inside, and it's splendid to look at. Basically, the Huawei MateBook X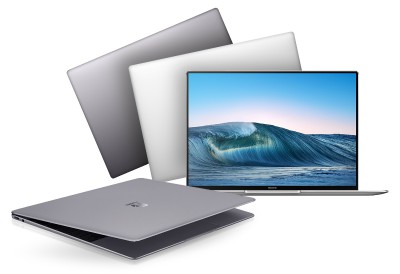 Pro Laptop has both style and substance on its side. Therefore, it's a wonderful choice for nursing students who can afford to spend more than usual for a student-tailored laptop.
That said, the asking price of this laptop is a real bargain for the product specs you are getting. For those who are not aware, this thing has a stunning display that runs at 60Hz. Plus, this Huawei MateBook Laptop has an excellent built quality to it. Even the keyboards and the speakers are the best you can find on an Ultrabook. Above all, this beast is very fast at work. The credit for this goes to the 8th Generation Intel Core i5 processor. The Huawei MateBook X Pro Laptop is clearly the Cadillac of non-mac notebooks. It's not cheap, but it's a great commodity for what you pay for it.
Pros
The highly-responsive touchscreen on this laptop can be your great friend. It will make your computing life so much easier than usual.
The 3k resolution on this Huawei laptop is mind-blowingly bright and beautiful, to say the least.
The battery on this laptop can easily last for 8 plus hours during typical office usage.
The keyboard doesn't make a loud noise even during intense typing. Also, it's very comfortable to type on the keyboard.
This could easily be the most portable workhorse that you could ever own as a nursing student.
The Huawei MateBook X Pro Laptop comes with a one-year manufacturer warranty. The makers also throw in one-year Office 365 Personal for free.
The product has received truckloads of encouraging and positive reviews from a host of tech-savvy reviewers out there.
Cons
The fan noise is a bit of a turn off on this laptop. It's not obnoxiously loud. However, the noise is loud enough to be heard in a quiet environment.
The machine can get a little warm after hours of intense use. Nothing brutal, but you could have wished that it was a bit cooler.
7. Samsung Chromebook Pro Convertible Touch Screen Laptop
This machine truly deserves the name 'Pro' attached to it. At the time of writing this post, the Samsung Chromebook Pro Convertible Touch Screen Laptop is probably the best nursing laptop for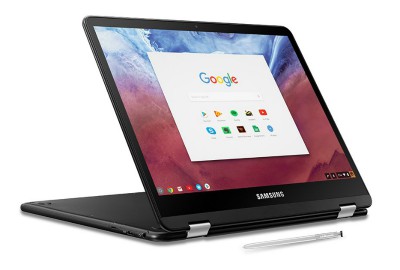 nursing students for its price point. Not only is this machine eye-pleasing, but it's also smooth as butter. It has arguably better product specs at half the price of other high-end laptops that deliver similar performance. It may not be the perfect laptop out there, but it's a solid piece of tech that can measure up to most expectations like a champ.
In laptop mode, it feels like a high-end laptop, and in a tablet mode, it feels like an expensive tablet. This machine will essentially replace your Windows laptop and your Android tablet. Nursing students can easily get many years of use from this wonderful machine. So, you won't feel the need to justify the cost of this laptop to anyone out there. Moreover, this laptop is sold at a reasonable price point. In fact, the purchase of this laptop should be a huge step towards budget laptop shopping. Whether you are a tech-pro or a simpleton in the gadget department, this laptop should cross your mind because it will make your purchase count.
Pros
The performance of this Samsung Chromebook Laptop should be more than adequate for a nursing student.
The screen on this device is astonishingly clear and bright. Also, the touchscreen on the laptop is pretty solid and responsive.
The machine gives you the ability to run Google Play applications, which is pretty awesome to have.
This Samsung laptop houses a strong battery that runs long and charges pretty fast.
The weight of this laptop makes it a great traveling companion. It's light, portable, and good looking as hell.
Unlike other machines, the fan on this laptop doesn't kick in when you tax the system. It stays quiet during use.

Cons
The keyboard on this thing isn't the best. It works fine, but it's not really up to the mark.
The black finish on the laptop shows fingerprints. That said, it's easy to clean the marks.
8. Dell XPS13 Laptop
If you are looking for a highly functional laptop that won't break your bank, the Dell XPS13 Ultrabook should be a good option for you. This laptop is reasonably powerful, very ergonomic,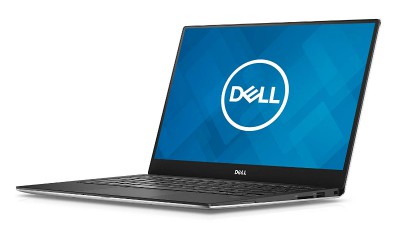 extremely user-friendly, and highly affordable to suit the needs of most nursing students out there. At 2.6 lbs, it's a very portable machine as well, and this thing runs fast at everything that you might need it for. Moreover, the carbon fiber material on this device gives it a premium look and feel. Basically, the Dell XPS13 is a well-engineered laptop that's good enough to stretch the smile on your face.
Frankly speaking, the product specs on this laptop seem too good to be true for the price you pay towards the item. The product specs truly match the item description. So, you are not getting a lemon over here. Like everyone else, you won't be alone in this world to fall in love with this Dell model for the asking price. Other than a few minor compromises to be aware of, this device is easily one of the best produced Dell laptops at the prevailing asking price.
Pros
The model has 5th Generation Broadwell Intel Core i5 processor, 8 GB RAM, and 128 SSD capacity to it. So, it's not a lackluster laptop.
Despite the compact built, this laptop features a full-sized keyboard for comfortable typing experience.
The battery life on this Dell XPS13 Ultrabook is also second to none. You can get up to 15 hours of lifeline from every charge.
This thing has an extremely slim and light profile for the 13-inch screen it possesses.
For a low-powered processor, the performance of this laptop is really very good.
The Dell XPS13 Ultrabook has a backlit keyboard and it has a full-size SD card slot.
This laptop doesn't have excess mass to it like other laptops in the same price category. In fact, it has an enjoyable size and weight to it
Cons
Sadly, the non-touchscreen capability of this model might keep you from loving this laptop as a whole.
Laptop Buying Guide for Nursing Students
If something is holding you back from pulling the trigger on the above-recommended laptops, we won't fault you. As a smart consumer, you might want to know what goes behind the shopping process. So, let's tell you exactly how we cherry picked the honorable laptops discussed above. Below are some of the vital attributes that you need to watch out for when shopping for the best laptops for nursing students.
Processors
We don't need to tell you that the processor is the heart of the laptop. At the end of the day, it will determine the laptop's performance. When shopping for a student laptop, look for Intel Core i3/i5/i7 or AMD A series processor to get a good performer at your hands. Keep in mind that better processors cost more than your average laptop processors.
Size
As a nursing student, you might hate to carry something heavy. After all, your goal is not to put a 20-pound dumbbell to shame. Therefore, choose a laptop that's light in weight and extremely portable so that you can easily carry it to your classes or lectures. For starters, the laptops with larger screen size usually weigh more than their counterparts. Although it's easier to work in a large screen, the bulk may not be worth it.
Battery
Pay close attention to the battery life of the shortlisted laptop for nursing students. Your best bet over here would be to read all the heart-to-heart product reviews left by past users in order to get a fair idea about the expected operating expectancy of the battery. After all, you can't always take the manufacturer's word over here. More than often, it turns out that the battery life is not the same as advertised by the makers.
RAM
In non-techy terms; RAM is nothing but temporary memory of the device. Most laptops/tablets come with 1GB to 16 GB RAM. Keep in mind that more RAM does not equate to faster performance. That said, high RAM capacity will allow you to run more programs on the laptop at the same time. As a nursing student, you would be better off with a laptop that has at least 4 GB RAM to help you work comfortably without any hiccups. If you are a hardcore multi-tasker, go for a higher RAM up to 16 GB.
Storage
Not choosing a laptop with adequate storage can backfire down the road. As a nursing student, you may want to save a ton of data. So, why compromise on data storage when it's a necessity? Your best bet would be to opt for a laptop that features SSD Drive storage for faster loading time and more reliability than usual. The good news is that SSDs are getting cheaper these days with the advancement in technology.
Hybrid
In today's age and time, it helps to get a hybrid device to easily switch from laptop to tablet mode and vice versa. Basically, a hybrid device will help you enjoy the best of both the worlds. It will fill in a lot of roles like nobody's business. Just make sure that you don't pay extra for detachable parts or else it might shoot up the cost of the machine. For instance, some 2-in-1 units come with a detachable keyboard base, and users are asked to pay an additional fee for the keyboard base. Be wary of such laptop proposals.
Warranty
Most of the laptops that are tailored towards students come with at least a one-year product warranty. While this is great news, you might want to consider an extended product warranty, especially if you are someone who is not known to take good care of tech tools. Keep in mind that the product warranty won't cover accidental falls or spilled coffee drinks. You might have to get a separate accidental plan to cover these weird scenarios.
Common Shopping Mistakes to Avoid While Buying Student Laptop
Tech shopping is not always cheap. So, don't fall for the cheapest laptop on the shelf. Cheap laptops are mostly under-equipped. Sadly enough, they could end up being bin-ready sooner than your expectations.
As a nursing student, you don't want the laptop to have all the high-tech features under the sun at the cost of a high price. By choosing only absolutely necessary product features, you can keep the product cost low.
Don't be a brand snob over here. Try and explore other options. You never know, you might be able to find equally good laptops from other brands at half the cost of your favorite brand.
Final Words:
We truly believe that we have rounded up the best laptops for nursing students. Frankly speaking, it wasn't an easy task because handpicking these selective laptops came with the elimination of those products that were only a few notches below these laptops. Nevertheless, you can stop operating the age-old Alien computer from home and reward yourself with something that can make you happy every day of your nursing student life.