The Smartphone market has been introduced to a new gadget. NuDock might very well be the next gadget to pair with your smartphone to boost your efficiency. It is a smartphone docking station which could help in multitasking operations. It works by using several functions at the same time. The best part about NuDock is that it can convert any regular smartphone into a work and entertainment center. And all this while keeping your phone charged! It is just as convenient as using a laptop.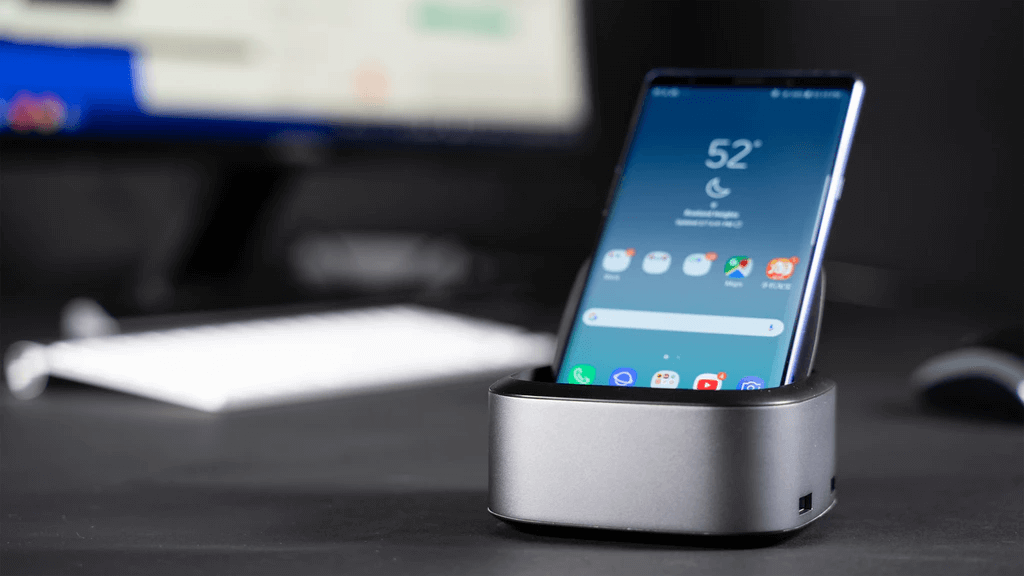 NuDock can not only connect a smartphone to a TV screen, but also to other hardware like:
Mouse
Game Controller
Keyboard
Projector
SD and MicroSD Cards
Flash Drive
Hard Drive
Monitor
All these hardware have different slot type requirements which are fulfilled by NuDock. It has three USB 3.0 slots which ensure that enough memory is available for the operations to be performed. The card slots can support memory cards with available memory of up to 2 TB. The transfer speed for the operations is up to 104 MB/s
The aesthetics of NuDock are really good and the sliding top just adds to it. The top lid slides and acts as a slanting stand for the smartphone when it is being used. There is a USB-C type charging point built-in. It is compatible with all kinds of USB-C type devices available in the market. The target customer is the office going population. It aims to reduce and eliminate the use of laptops for work.
NuDock has the ability to seamlessly stream 4K 30 Hz HDMI videos on any compatible screen. Plus the three USB 3.0- slots provide transfer speed of upto 5 Gbps. You can also connect a game controller to NuDock and play your favorite games on the screen even while charging your phone.
NuDock is compatible with:
Samsung S8/S8+/S9
Huawei Mate 10 /Mate 10 Pro /P20 /P20 Pro,
LG G5/G7
Lumia 950
SONY Xperia XZ2 Pro
Google pixel2
Other Type-C smartphone models.
Compatible systems:

Windows 10(Phone)
Android 8.0.0 and higher
Phoenix OS
The only Drawback of the product is that it is not compatible to iPhones.
For a full list of all available pledge options and features jump over to the campaign page on Kickstarter.
Source – Kickstarter