Kids are always attracted to electronic gadgets but smartphones can be a distraction or expose them to unhealthy internet content. We need something that is fun and safe but at the same time without any compromises on features.
Enter, Novus, a 3-in-1 modular gadget. You can turn it into a mobile or a watch or a home assistant. There is a Novus core which acts as the display. There are three different modules for a phone, a watch and a home assistant. You just need to install the core in the module of the device that you need ; a phone, watch or a home assistant.
First of all, the phone. Novus is designed so that it can fit in your kid's small hands without causing any discomfort. It uses a touch wheel instead of a keyboard to reduce the device size. The Novus phone has a great battery life. It can last for 3 full days in one charge. Novus phone has all of the multimedia functions of a normal phone. It works on Android 8.1 Oreo. Novus phone has a 2 MP camera, supports both voice and video call. It does that over a 4G network as Novus supports all the major LTE carriers. There is a nano sim card slot for that. The Novus core is 1PX7 verified waterproof.
You can also call from your mobile to the Novus. For that you need to install the Novus app on your mobile. You can text, call, video call your kids just from the Novus app.
For using Novus as a watch, there comes a watch band. All you have to do is put the Novus core inside that band and strap it around your hand. It possesses all the features of the phone and provides extra security as it stays around your hand. You can make call to and from the watch too.
To turn Novus into a home assistant, you need to put the Novus core inside of the AI speaker home module. The home module has a built-in 4400 mAh battery and a Bluetooth speaker. When Novus Phone or Watch is plugged into the home module, it will get charged and turn into a AI speaker. Novus can play multimedia by voice command. After dark, the Novus Home module becomes a pleasing nightlight. It supports infrared remote control and can turn off automatically when people are absent and turn on again when people approach it.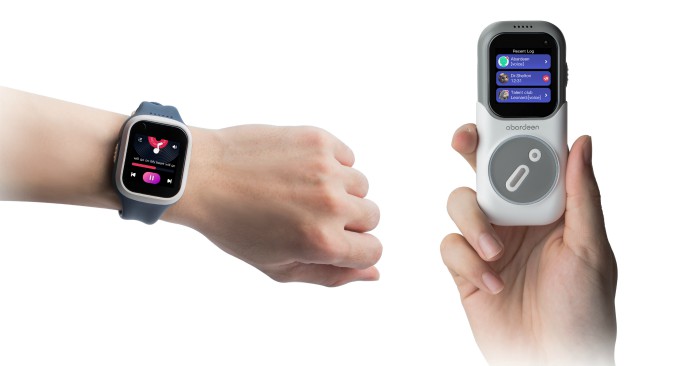 Novus is not just for the kids' fun but also for their safety. Parents can use the Novus app on their mobiles for various safety purposes. You can track your kid's location. You can filter the contacts in their Novus phone. There is an option to set a disable period which turns off the Novus phone after a certain period of usage. You can also use it as a reminder and a pedometer.
You can do all of this by pairing up the Novus with the app in your mobile. To do this, you'll just have to open the QR code from settings in the Novus device and scan it by using the Novus app on your mobile.
Source – https://www.kickstarter.com/projects/abardeen/novus-the-modular-3-in-1-gadget-for-kids