The use of hotkey controls is a vital point for anyone to see when getting anything done on a computer. Today one tool called the Stream Deck Mini has made it easy for people to get the most out of their hotkeys for streaming use.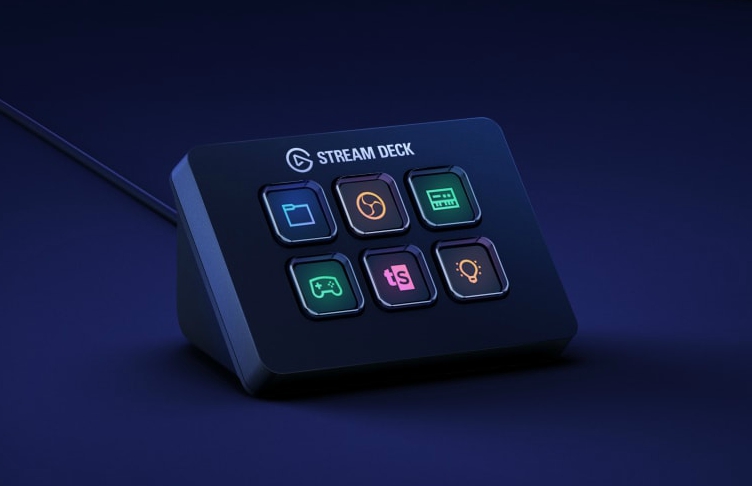 The Stream Deck Mini is a product from Elgato that features an attractive design for supporting many hotkey functions. The tool uses six keys that link up to various functions on a computer and can work with many programs in mind. The design adds a striking look, but the functionality of the Stream Deck Mini is what makes this tool an indispensable product for many uses.
The most important point about the Stream Deck Mini is that it is made with streaming functions in mind. People looking to stream content online can use the Stream Deck Mini to quickly and effortlessly produce unique work with technology that is traditionally available to professionals. The ease of use that this product offers makes it a particularly indispensable tool for many uses that people hold for all their controls and efforts while online.
Works On Many Platforms
The Stream Deck Mini focuses on streaming platforms when it comes to managing many functions for entertainment. The tool works with functions for handling XSplit, Streamlabs, Twitch, YouTube, Mixer, and Twitter streaming actions.
Control Different Features
The six hotkeys on the Stream Deck Mini can be configured through the software included with the device. These hotkeys can be adjusted based on many controls that may be used on certain streaming platforms.
People can also create original icons and controls based on certain parameters and controls. The system makes it easy for people to get the most out of what they wish to adjust.
Users can even get multiple actions linked to individual keys on the setup. This function offers more control over one's actions and makes for a simple and easy to follow layout for many uses.
Create Many Smart Profiles
Users can also produce many smart profiles on the Stream Deck Mini. These profiles allow for people to access different functions while online. These include specific functions for controlling games and other actions online. The design included here produces a good layout that is easy to follow and offers a simple organization.
Simplicity Is Big
The most important part of the Stream Deck Mini is that the tool provides streamers with a new way to make their content easy to work with and utilize. Instead of having to struggle with various menus and browser windows, a user can handle Stream Deck Mini in moments by using the basic controls on its body to access different functions. The design adds a better grasp of control that users are bound to enjoy and appreciate.
The Stream Deck Mini from Elgato is currently available for sale through many online retailers. The functions offered by the Stream Deck Mini make it an indispensable choice for many to use when getting the most out of various needs.