Virtual Reality has been a part of our lives for years now. You can turn your mobile into a huge screen and play games or watch movies. Every new VR Headset or smart glass comes out with a new feature now and then. Some offer bigger than ever display output or a better sound or more connectivity options. While some of these things may not qualify as a big change, there is something new that surpasses all of it with ease.
Like the all new Feelreal. To be honest, the product does the perfect justice to its name. It's not actually a VR headset but it's an accessory that can change your whole VR experience.
Feelreal, developed by FeelReal Inc, is a multi-sensory mask for VR. VRs can make you see and hear amazing things but what it's missing is the feel. You can see and hear but can't feel what you are seeing. That's what Feelreal provides. It includes vibrations, smell, heat, rain, wind and water mist. Yes, you can smell, feel hot or feel wet like standing in rain. So how does it do it? It does it with multi-sensors.
It has built-in micro-heaters and micro-coolers for the sensation of feeling heat and cold respectively. While you are playing Skyrim, fighting a dragon, the micro-coolers will make you feel like you're standing in cold ice yourself as cold breeze hit your face. Or if you are stranded in a desert, the micro-heaters will make you feel like you are surrounded by nothing but sun and sand. And if you're ever getting too heated, the temperature mechanism can help cool you down and defog your headset.
There are micro aroma generators that produce the sense of smell. It can produce over 255 aromas ranging from guns to roses. For aromas, you have to insert an aroma capsule inside of the mask. You can choose an aroma capsule according to the smell you want out of the set of 9 different capsules. Each capsule can last upto 3 months of use.
There are dual force feedback haptic motors that produce vibrations and shock. Whenever you are hit inside of a game you feel the vibration in your face and your body. It also triggers water mist which gives you the sense of being under rain.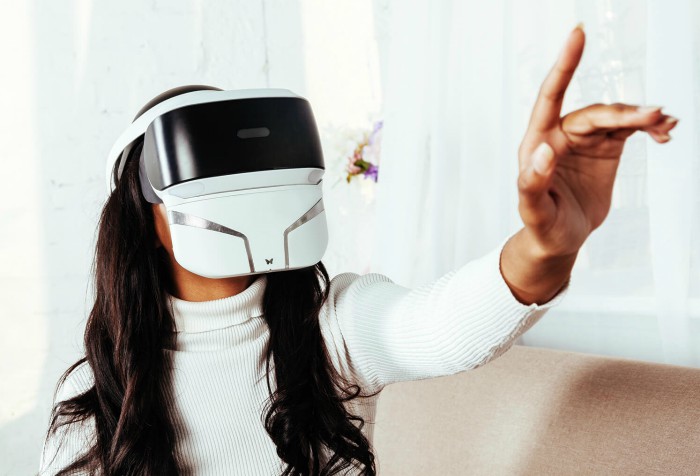 All of this combined can give you an adrenaline rush while playing a game and an experience like never before. You can also choose your custom settings for different movies. With the Feelreal Video Editor you can customize smells and sensations with a movie and upload it online.
It wouldn't put stress on your face as it's only 7oz heavy. It can fit on any standard VR headset. It's magnetic snap-on mechanism makes it easier to do so as well.
It supports Bluetooth and wifi. It's battery provides you a long lasting 4 hours of play.
With that being said, Feelreal does what it name it. It makes you feel everything like never before. This is a one of a kind product and if you are a gamer who wants an experience like never before this will be the best thing you could buy. But you do need a VR headset for this. If you have it, you will get the best multimedia experience of your life.
It is compatible with following VR sets
Oculus Rift
Oculus Go
Samsung Gear VR
HTC Vive
Sony PlayStation VR
HTC Vive Pro
HTC Vive Focus Plus
Samsung HMD Odyssey
Google Daydream View
Pimax 5k Plus
Lenovo Mirage Solo
Lenovo Explorer Mixed Reality
Dell Visor Virtual Reality Headset
Acer Mixed Reality Headset
HP Mixed Reality Headset