Home security is a factor that is very important and serious for the well-being of us, our loved ones and our possessions. With technology, home security has advanced a lot over the years. Many gadgets make it easy to keep home secure and to also keep an eye on it while not being present. One of these is the Boundary Intruder Alarm.
Boundary Intruder Alarm is an easy to self install, self-monitor state-of-the-art alarm system. As most of our daily chorus can be managed through a smartphone, Boundary too uses that to help you take care of your home security.
Boundary Intruder Alarm set is divided in four parts : Central Hub, Motion & Contact Sensors and Smart Key tags.
Boundary Intruder Alarm has multiple contact sensors that you can install throughout a house. You can install them on doors and windows and any unauthorized entry through them will set off an alarm.
It also has motion sensors that will detect any human movement and notify you. It is pet-safe and would ignore any movement of your pets. You can use boundary alarm for automation. You can assign specific tasks with other smart devices in your home, after detecting your movement. For example you can set it to turn your smart tube lights on when you enter the home. All the sensors are tamper proof.
As mentioned above, Boundary enables you to use your smartphones to manage the home security. Both the motion and contact sensors will notify you on the Boundary Intruder Alarm's app after any suspicious entry or movement. The app will also tell you the exact time when the activity took place. You can also choose the app's action over a suspicious activity. Like calling a contact or calling police etc.
The smart key tags are an easy way of controlling the whole system and turning it on or off. To arm or disarm the system you only need to wave the key tag in front of your central hub. This comes handy because you don't have to go through long procedures of turning it on or off.
Last but not the least, Central Hub is the heart of the whole setup. It connects to all the Boundary devices in your home and allows you to control all of them from anywhere using the app on your smartphone.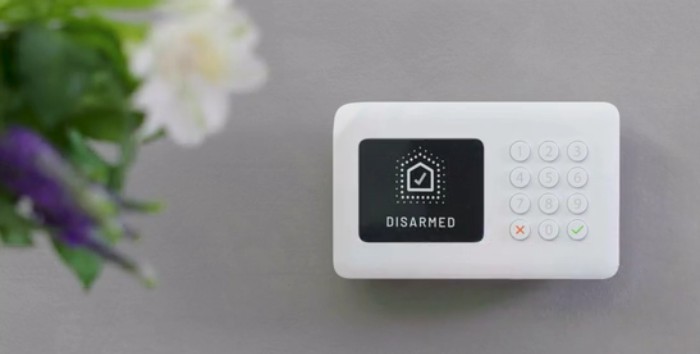 Boundary's smart home integration allows the alarm+sensor system to connect to your home assistant device like Echo or Alexa. It has a geofencing tech that will automatically remind you to set the alarm before you leave the house.
There is an optional outdoor siren that produces a very loud (> 98db) sound once the alarm is triggered. It connects to the Central Hub with Z-Wave 700. The siren also features LED lighting to provide an effective protection day and night.
It has 4 levels of packages : Lite, Starter, Plus and Complete.
Boundary Intruder Alarm is one of the most useful gadgets out there. If you want to keep your house extra safety it might be your go-to.
Source – Kickstarter