Movies are made for big screens. This is something that most people could agree over. However, not everyone can afford big TV screens and you can not watch every movie in cinema hall. Then there are people who prefer the comfort of their beds or couches. Big TVs solves problem of small screen, but they are not portable. So what we need is something that can let us watch any content we want anywhere we go on a big screen. The new Bijou looks like that solution.
Bijou is a portable projector that claims to be world's slimmest projector. That does check out as Bijou is of the size of a smartphone which can easily fit in your pocket. However, that does not limit its functionality. Reduction of size should not result in compromise on quality and it does not in this case.
Bijou can produce a picture of 12 to 70 inches (1.78 m) at a resolution of 1024 x 600. For projection, Bijou has an MEMS scanner laced with laser beam scanning technology. It has advantages over the traditional digital light processing (DLP) technology used in other projectors. DLP uses focus-process before the picture projection to focus on the surface. Most of the mini projectors need to manually or automatically focus on a surface but not Bijou, thanks to the LBS tech. LBS technology drops a light beam on every pixel and creates a sharp picture straightaway. The picture is focused on every part of any kind of surface without any blurring. Bijou can also project the picture up to an upwards angle of 14° without any manual adjustment.
The MEMS scanner technology makes a difference in one more area. The DLP technology has to send a white light to the surface for projection. Due to the white light, the black colors in the picture turn grey. But as LBS does not send any kind of light, you get a true dark black color and an enhanced contrast.
The LBS technology also uses less power and doesn't heat up the device. Speaking of power, Bijou has a 1150mAh built-in battery that is rechargeable. For charging Bijou has a USB Type C port. You can charge it while using it.
Bijou also has a built-in speaker of its own which is louder than an iPhone.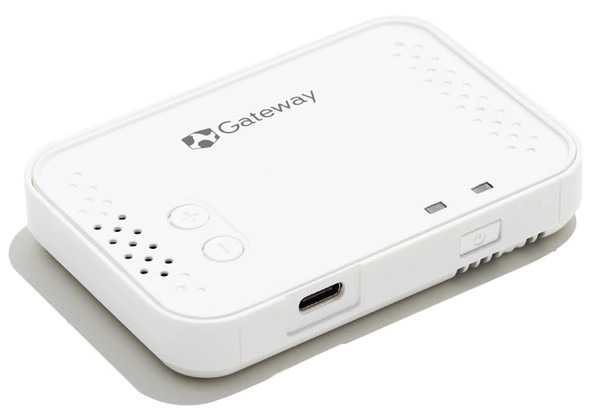 The one limitation Bijou has, is that it is only compatible with iPhones and iPads. There it is very versatile as it can be used with all of the iPhones beginning from iPhone 6+ to Xs MAX and upcoming iPhone 11. It also supports iPad, iPad Pro, iPad Air and iPad Mini.
Bijou is a very portable and slim projector that is easy to carry anywhere you go. You can enjoy videos from your couch, your bed, while exercising or even in toilet. All you need is a device that can easily fit in your pocket. This sounds like a good news for everyone who likes to enjoy their stuff at their home itself.
Source – Kickstarter