Top Spanish Learning Apps in 2018
Gone are the days when one had to search for a tutor for learning a new language. Nowadays, all that is required to get a hold of a new language is the right app on your smartphone! Yes, you read it right! One app in your phone can help you learn any language that you want. Here is the list of best apps to learn Spanish language in 2018.
FluentU
A Spanish Learning App for audio-visual learners
One of the most unique and fun applications, FluentU is at the top of our list. This app takes real world videos of music, songs, commercials, news and even the inspiring talks and turns them into an impeccable learning experience.
What makes this application even more entertaining is that it makes use of natural approaches to teach you Spanish language. This app not only focuses on teaching you the language only but, also helps you get familiar with their culture.
This app helps to learn Spanish as it is spoken in real life while entertaining you with the amazing videos, movies etc.
FluentU keeps track of the vocabulary that one is learning and also recommends several different examples and videos based on the words that one has already gone through once.
Duolingo
Detailing in short is what you can find here
One of the most widely used applications Duolingo, has the highest rating among all. The best and efficient part of this app is the three partitions it is divided into namely: education, work and medicine and every unit here have increased the difficulty level.
Each unit here is even subdivided into the tenses and others part. Scared of grammar? You don't have to be apart from 10 most common tenses used in language this app has no grammar in it. Each subunit here helps you cover around 7-10 words and every unit is filled up with 1-10 subunits.
This app also has feature to to test yourself and practice with exercises.
App has voice recording feature. One can speak and get the translation of English language to Spanish and vice-a-versa. This makes it an entertaining app to learn the language.
It has some cool features like following friends, daily "track".
Rosetta Stone
Experience Intensive Spanish learning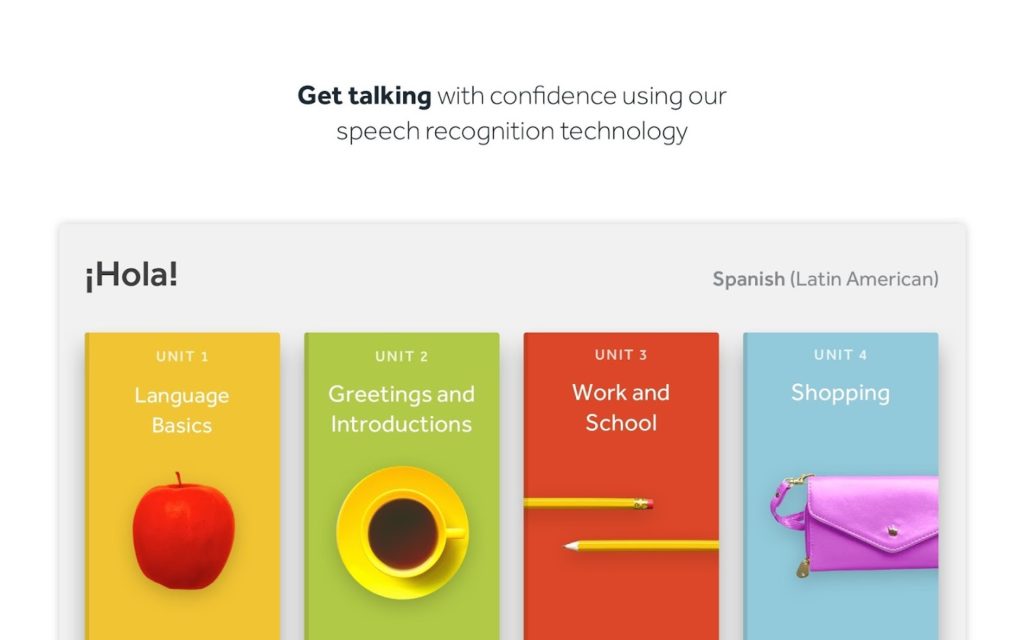 This app works with a different concept. Where all other apps focus on teaching Spanish from English this app focuses on teaching Spanish from Spanish. In this app, you will find all the videos, words, phrases and audios in Spanish only and well! There will be no English translations.
It has platform to interact with native speaker where in users can schedule lessons with live tutor.
It has speech recognition feature that helps in learning correct pronunciation.
MindSnacks
This gives you the fun way to learn Spanish
It is designed for students who are learning Spanish at their schools. Teaching is done as a game rather than giving kids boring lectures explaining phrases and grammar, hence making it the fun way of learning!
It has 9 kinds of games, every game focuses on a particular theme and has content related to that theme only for example school, home, let's take food etc.
The app is designed keeping in mind the mindset of kids and with loads of graphics. If you are willing to bear with that then, this app is so far the best and simplest way to dip yourself in the pool of Spanish language.
Memrise
Memrise with spark
This app is one of the most creative iOS app designed for learning Spanish. Unlike all other apps, this app concentrates on helping you learn Spanish words and phrases.
The app has different modules and each module has multiple lessons. Some of the modules are: "Learn basic Mexican Spanish" "Advanced Spanish" etc. There is a module "250 most commonly used Spanish words" . Each lesson in a module includes 15 words. Every word is provided with the English translation and audio recording.
Fluencia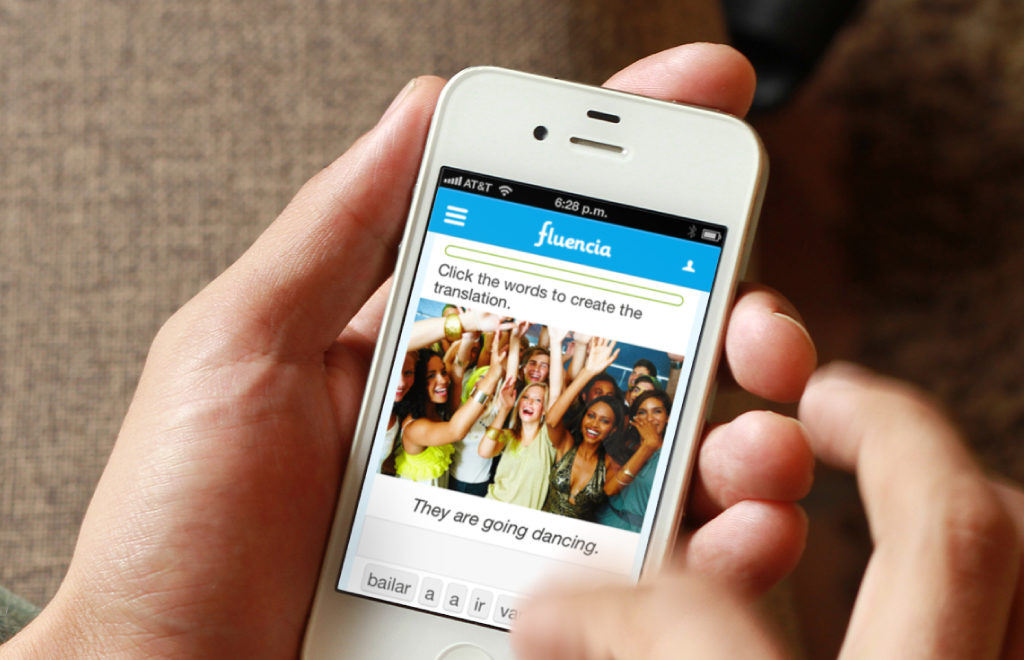 One of the most successful methods of learning anything is through visuals. This app puts this principal into practice. It has more visuals than boring texts. I includes 5 levels including 10 units per level. Each unit covers different types of conversations, vocabulary culture and grammar.
With the help of visual learning you catch the language quickly that too in an easy way.