Nintendo 3DS was marvelous gaming system when it was launched in 2011. I had some really technical advanced features such as displaying stereoscopic 3D effects without using 3D glasses. This was successor to Nintendo DS and it had compatibility with old Nintendo DS consoles.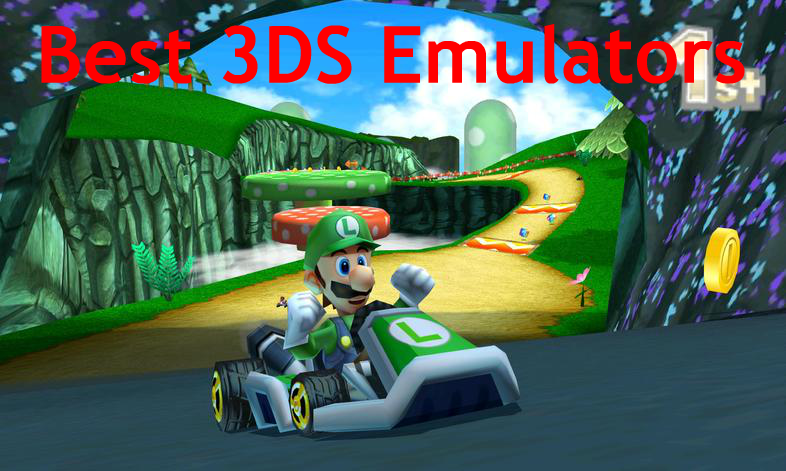 Sony, the other major gaming console producer launched its own gaming console PlayStation Vita to take on Nintendo 3DS.
Current version of handheld gaming system is feature rich with features like StreetPass, SpotPass, augmented reality. It also comes with a virtual console that players can use to play games released on older system.
Nintendo 3DS also comes bundled with various applications to make gaming more fun and use this device as entertainment gadget. These applications are
Nintendo eShop – online gaming distribution shop
Miiverse – Online Social networking service to connect with other 3DS users
Internet Browser to surf web
Nintendo Video – To watch videos from Netflix and Youtube
Swapnote – Messaging application
Mii Maker
Now people who own 3DS system can always play games on it. But what about people who do not own this wonderful gaming device. Or what about people who want to play games before buying actual Nintendo 3DS system.
Well there is a solution for this problem. You can try Nintendo 3DS emulator to play games. An emulator creates virtual Nintendo 3DS environment on host machine like computer, laptop, Android phone so that you can play Nintendo 3DS games on it.
What are Best Working Nintendo 3DS Emulators for PC, Android, iOS and Linux?
Here is list of best emulators for 3DS for Android, PC desktop, MAC that you can download and play games.
Citra 3DS Emulator
RetroArch
TronDS
DeSmuME
No$GBA
NeonDS
iDeaS
Citra 3DS Emulator
Citra 3DS Emulator is the most actively developed and popular emulator for 3DS. It is an open source project with a great team working on it. Team releases a quarterly update on development progress.
Citra can only decrypted dumps of games. It can not run natively encrypted dumps. So you will need to have physical Nintendo 3DS system or own game to play it on emulator. There is a tutorial on how to dump game cartridge or installed titles on emulator.
Around 49 games work perfectly and 48 games work great on Citra 3ds emulator. Citra only support desktop systems Windows, Mac OS X, and Linux at time and does not have support for Android and iOS.
Website – https://citra-emu.org/
Download Citra 3DS Emulator – https://citra-emu.org/download/
List of Compatible Games – https://citra-emu.org/game/
Download this reliable 3DS emulator and play your favorite games on computer or laptop.
RetroArch
RetroArch is not actual emulator. It just act as frontend to different emulators, game engines and media player. So instead of downloading 3DS emulator, Wii and Gamecube emulator, Sega Dreamcast emulator, Nintendo DS emulator, Game Boy/Game Boy Color emulator separately, you can download RetroArch and different emulator core. This way you can play games from different gaming systems game on single program without need for downloading different emulators. It is available for Linux, Windows 10 / 8 / 7 /Vista, Windows XP & Later, Windows 98 SE / ME / 2000, Windows 95 / Windows 98, Apple macOS / OSX, Web Browsers, Android, iOS, Blackberry, PlayStation 3, PlayStation Portable, PlayStation Vita / TV, Xbox, Xbox 360, GameCube, Wii, Wii U, 3DS, Raspberry Pi, GCW Zero.
Website – http://www.retroarch.com/index.php
Download RetroArch – http://www.retroarch.com/index.php?page=platforms
No$GBA
No$GBA is abbreviation for No Cash GBA. It is an advanced Nintendo DS / DS Lite and GameBoy emulator for Windows XP, Windows VISTA and MS-DOS. It supports multiplayer for GBA games. It can emulate al know save types and real multiple cartridges. It can also load multiple NDS ROM files for linking games.
Website – http://www.nogba.com/
DeSmuME
DeSmuME is actually Nintendo DS emulator not 3DS emulator. It is available for Window and Macintosh.
Project was launched in 2006 and it was active till 2015. After that development came to halt. There is active community on discussion forum where you can ask about support or any other issue.
RetroArch and OpenEmu emulators are based on DeSmuME. It has support for Homebrew programs.
Website – https://desmume.org/
TronDS
This project was started in 2014 with basic emulator. Developers were very active initially but then they kid of abandoned project. It is no more developed any more.
It has support for GPS, GPU emulation, Circle pad emulation.
Though we do not recommend it, people who want to give this emulator for 3ds can download it.
Website – http://trondsemu.byethost15.com/
Download – http://trondsemu.byethost15.com/downloads.html
iDeaS
iDeaS is an old Nintendo DS emulator. There is no active development and it was last released in 2012. We would not recommend wasting your time on this 3DS emulator.
Download – https://ideas.en.softonic.com/
FCE Ultra
FCE Ultra is also Nintendo DS emulator. Last update was made in 2011.
Download – https://fce-ultra.en.softonic.com/
NeonDS
NeonDS is Nintendo DS emulator for Windows 2000 and prior versions. Not worth downloading and trying.
Download – https://neonds.en.softonic.com/
Best Nintendo 3Ds Emulators for Android
MooG 3DS
MooG 3DS is MOGA Enhanced fast emulator that can run on low-end android phones and high-end tablets. It can run 3DS, Gameboy advanced, and Gameboy 2DS games. It is optimized for power saving.
It support various external controller like USB/Bluetooth controllers, keyboard, touchscreen or trackball.
Price – Free
Download – https://play.google.com/store/apps/details?id=com.waltersteele83.moog3ds
Final Words on Emulators for 3DS
Harsh reality is that there are only few 3DS emulators for pc, mac and linux. Among these also, Citra is the only emulator that is continuously developed with active community.
Nintendo 3Ds emulator comes handy to play Nintendo games on pc computer or laptop, without actually buying gaming console.
FAQs about Nintendo 3DS Emulator
Is there a emulator for 3DS?
Yes. There are many emulators. Check list of 3DS emulators.
Is there a real 3ds emulator for Android?
All 3DS emulators for Android are real. Only thing is an emulator is just trying to create Nitendo 3DS system environment on Android so that you can play those games on Android. In real world, an emulator can never be as good as original system.
Are emulators legal?
Emulators are not illegal as they do not violate any copyright laws. So it is legal to download 3DS emulator and run it on your personal computer or android phone.
But ROMs are protected by copyright. So you should legally purchase purchase ROMs that you want to run on 3DS emulator.
Are emulators safe?
Most emulators are safe if you download from official website. But it is always good idea to scan downloaded emulator with antivirus software.